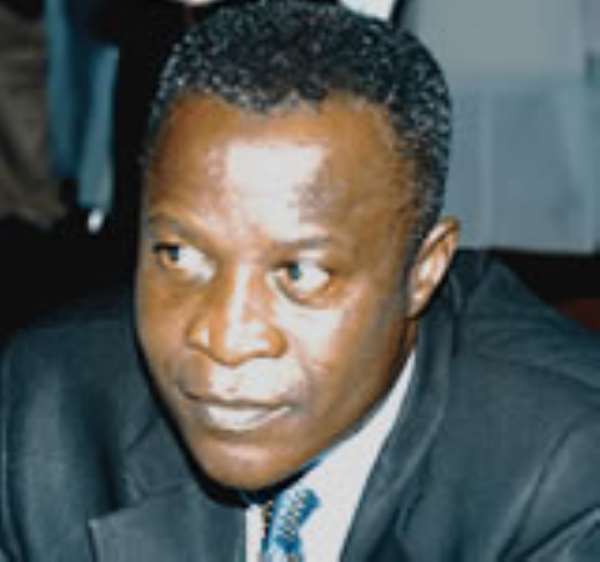 Finance Minister Kwadwo Baah-Wiredu has emphasized that innovative and prudent approaches were required by governments to ensure smooth integration of informal enterprises into the formal economy.

Speaking on Ghana's experience and efforts in ensuring tax compliance in the informal sector at the opening session of a two-day conference on Enterprise Formalisation in Africa, Mr Baah-Wiredu said although the informal enterprises employ about 80 per cent, they contributed only about five per cent to the total tax revenue annually.

He said, apart from their large size and nature, most of such enterprises operated without license or permit, therefore, making tax payer identification a big challenge to tax administration.

"The problem is compounded by inadequate system of tracing and holding persons to account for incomes earned from economic ventures in all parts of the country."

For instance, Mr Baah-Wiredu said out of the 27,000 registered businesses on the books of the Registrar General Department, just about 16,000 of them were captured by the Internal Revenue Service for tax purposes.

It is in this direction that government in its drive to enhance generation and mobilization of domestic revenue had instituted various tax schemes to address the problem of low tax revenue from the informal enterprises.

Some of these measures included, the Vehicle Income Tax system designed for commercial transport operators, the Tax Stamp Regime for small scale businesses, tax amnesty to informal enterprises in terms of outstanding taxes to encourage them to effect payment of current tax obligation and negotiating with informal enterprises for flexible payment of taxes.

Mr Baah-Wiredu said the government had backed these schemes with the necessary legislation and administrative machinery to ensure success.

Alan Kyeremanten, Minister of Trade, Industry, Private Sector Development and PSI said to be effective, the actors in the informal sector should be encouraged
to participate in decision making and the formulation of policies and regulation, which they would be motivated to comply with.

The conference is being attended by policy makers and development practitioners from African countries will share information and ideas about the forms of intervention work needed to encourage African entrepreneurs' participation in government-sponsored institutions.
Source: GNA