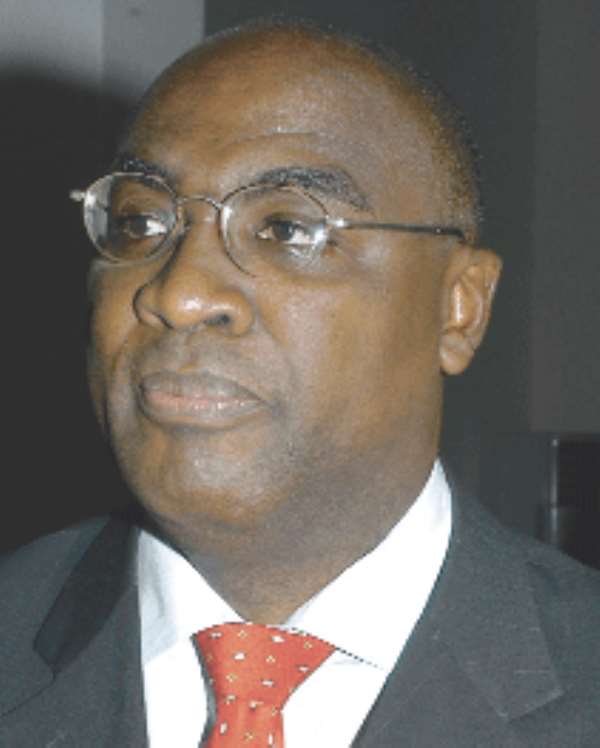 The change of the duration of senior secondary school (SSS) education from three to four years under the new educational reforms will take effect from the 2007/2008 academic year, which begins in September this year.
The Minister of Education, Science and Sports, Papa Owusu-Ankomah, who made this known in an interview yesterday, said the implementation of the four-year SSS programme was part of the government's intervention this year to enhance quality education.
He said monitoring and inspection of all aspects of education, including teaching and administration, would be intensified this year, in view of the realisation that most of the problems in the sector were due to weak implementation and supervision.
Papa Owusu-Ankomah was sharing some thoughts with the Daily Graphic on the expectations of the educational sector this year.
He said the intensification of inspection and monitoring would encourage people at the decision-making level to be more responsible.
Papa Owusu-Ankomah said the government would introduce a new education bill in Parliament this year, indicating that one of the major focuses of the bill would be the decentralisation of educational management at the district level.
He said in line with efforts to improve upon team-building for quality education, the government would deepen community involvement in educational management.
The essence, he said, was to get community members involved in the management of education, such as school management committees (SMCs), to be more accountable to the people.
The Education Minister further announced plans by the government to introduce a new policy on the funding of tertiary education this year.
The issue of financing tertiary education has been very controversial over the years, with disagreement on the formula.
When asked how the policy would lay the controversy to rest, the minister was emphatic; "The government will make its position clear in the policy, with input from civil society."
On the salaries of teachers, Papa Owusu-Ankomah said the government had concluded discussions with the Ghana National Association of Teachers (GNAT) and consequently the salaries of teachers would be reviewed this month.
He said the government would continue to develop the infrastructure of schools to improve upon quality education.
Papa Owusu-Ankomah indicated that everyone had a responsibility to ensure quality education, pointing out that the role of the government was only complementary.
Story by Kofi Yeboah