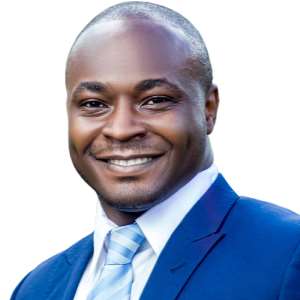 Chief Executive Officer (CEO) and Founder of Ghana Internet Safety Foundation Mr. Emmanuel Adinkrah
The Ghana Internet Safety Foundation (GISF) and Women In Cybersecurity West Africa, (WiCyS-West Africa) are jointly raising awareness for Safer Internet Day 2023, emphasizing the importance of digital parenting in protecting children from online dangers.
In a press release on Tuesday, February 7, on the occasion of 2023 Global Safer Internet Day, GISF and WiCyS said they are proud to join the global community in the commemoration of the important day.
This year's theme is "Together for a better internet," highlighting the role of parents and caregivers in creating a safer online environment for children and young people.
According to Statista.com, Ghana has approximately 17 million internet users of which:
• 89.9% use WhatsApp,
• 74% use Facebook,
• 61.9% use Instagram,
• 45.2% use snapchat
• 45.2% use Twitter
• 27.3% use TikTok
• 12.5% use LinkedIn
In Ghana, a research study conducted by Ghana Internet Safety Foundation indicates that amongst the critical issues that suggest a looming crisis, is the increasing rate of cyberbullying, sextortion, online-grooming and neglect of digital parenting by adults/parents/caregivers. Ghanaians appetite for social media content consumption is increasing an impressionable rate.
75% of parents interviewed had no knowledge of what their children are doing online. 81.5% indicated never practiced Digital Parenting.
With more young people accessing and consuming digital content, good cyber hygiene must be emphasized starting from our homes to our homes and places of worship. The several interventions by Government through the Child Online Protection Department of the Cybersecurity Authority is very commendable.
However, more resources is required to create the necessary awareness, provide the support to the victims of these cybercrimes and create alternative digital spaces/programs for our teeming netizens in Ghana. GISF has established that issues related to Child Online Protection must be given serious consideration by major stakeholders in the country as it impacts the future of our country, Ghana. The Children require protection not just in physical space, but their digital lives/persona must be protected.
Ghana Internet Safety Foundation will host various activities to raise awareness about internet safety and provide strategies for parents to protect their children from online dangers.
The event will also provide parents with the latest tools and resources available to help them keep their children safe online. They will be able to interact with experts from GISF and other organizations dedicated to internet safety and get answers to their questions on how to keep their children safe online.
GISF's efforts are tailored to empower parents to recognize and protect their children from the dangers of the online world. Parents can also use the opportunities provided by GISF to equip themselves with the knowledge and skills necessary to safely guide their children through the digital world.
"We must all take responsibility for the online safety of our children, as ignorance in this area can leave them vulnerable to serious dangers such as cyberbullying, sextortion, online grooming, nudity, and cyber fraud," said Emmanuel Adinkrah, President, Ghana Internet Safety Foundation (GISF).
"GISF is committed to educating and protecting the digital lives of young people in Ghana.
"Our young women must be encouraged to adapt safer internet practices to ensure their online persona's are protected and in alignment with their life goals. Women and Children are most vulnerable in cases involving sextortion, online sex crimes, romance scams, cyberbullying etc. We at Women In Cybersecurity, WiCyS West Africa are dedicated to empowering women in Ghana and West Africa to pursue careers in Cybersecurity and promote safer internet practices amongst African women," said Olayinka Wilson-Kofi, President, WiCyS West Africa.
We urge parents to join us in our efforts to promote internet safety by taking digital parenting seriously and working together to create a generation of responsible, ethical, and resilient digital citizens."
GISF invites the public to learn more about our organization, mission, and values and to join us in promoting internet safety and creating a better internet for all on Safer Internet Day 2023 and beyond.