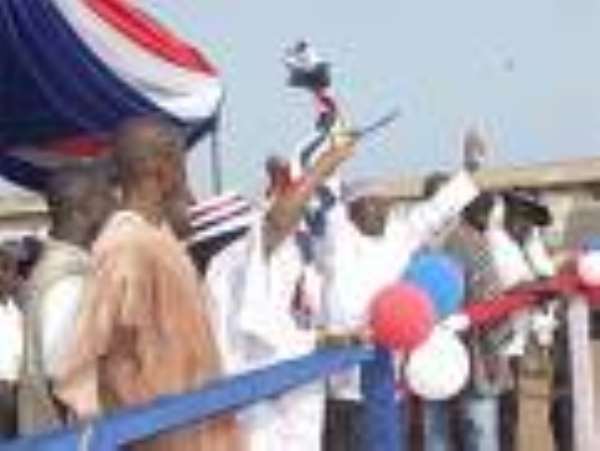 Moments after the news of the untimely death of Mr Akwasi Afrifa, the New Patriotic Party (NPP) Member of Parliament (MP) for Fomena in the Adansi North district was announced, a number of activists of the party in the constituency have indicated their intentions of contesting for the seat.
Speculations within the party indicate that more than six people have declared their intentions to contest for the seat and are lobbying for recognition and the eventual mandate.
Party followers say the rush for a slot has been due to the fact that the former MP had dominated them by his popularity, having been the NPP Member of Parliament for the constituency since 1997.
Party sources claimed the late MP played an influential role to get most of the constituency executives changed at the recent constituency congress to consolidate his position for the upcoming 2008 general elections to win another term.
Though most of the party followers are tight-lipped over the names of those who are seeking the party's slot, it is believed that their names would soon be known now that nominations had opened.
"We have opened for people to come for nomination forms and the period is one week, starting from yesterday (Tuesday).
This will actually let us know the actual people who wants the slot", a top party member told the Ghana News Agency.
It is also believed that now that the Electoral Commission (EC) had set January 23, 2007 as the date for the by-election, the contestants from other political parties would be known.
When the GNA contacted Mr Akwasi Nti, the Fomena Constituency NPP Chairman during the one-week celebration of the death of the late MP, he confirmed that a lot of people were chasing for the slot.
"I have been receiving a lot of telephone calls from such people, but it is not going to be on a silver platter", he said.
Meanwhile, party sources had named the Chairman as one of the prospective candidates seeking for the party's recognition to contest the by-election.
The scramble is expected to be intense, as party sources say there would be no primaries to choose a candidate.