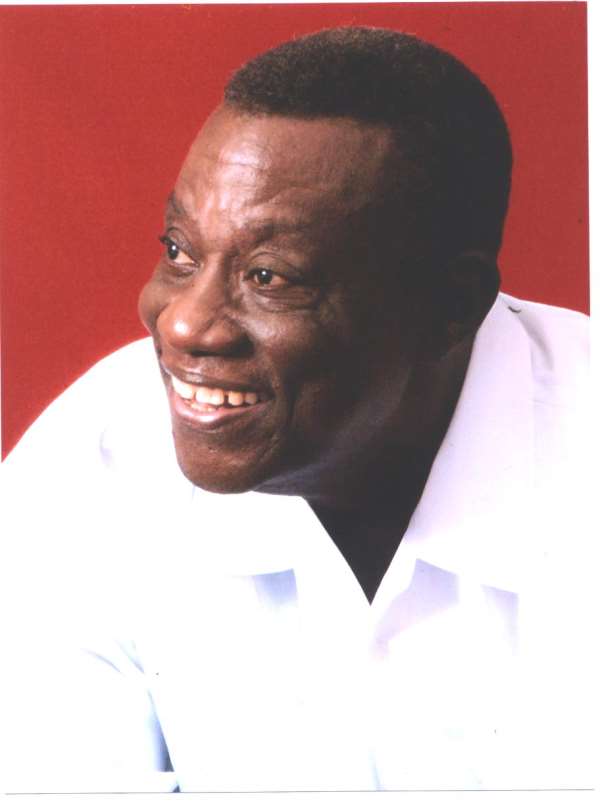 Professor John Evans Atta Mills, one of the four candidates vying for the National Democratic Congress (NDC) presidential slot, submitted his nomination papers on Wednesday amidst fanfare and dispelled rumours of his alleged ill-health.
'On the day of the Congress you can organize a 100-metre race among the candidates and you will see who comes on top,' he told journalists at a press conference shortly after filing his papers. Prof. Mills, a Former Vice President and the Presidential Candidate of the Party for Election 2000 and Election 2004, said it was natural for all human beings to fall sick at times but added that he was fit as a fiddle and ready to rule the country when given the chance.
Flanked by Professor Kofi Awoonor; Mr Cletus Avoka and Dr Ayeribi Acquah, all Former Ministers in the NDC Administration, Professor Mills said it was time each candidate reflected soberly on the expectation of the people once they were elected to lead the Party for Election 2008. He said to him unity in the Party should be of paramount concern to all candidates as they headed for the Congress from December 20 to December 22 2006.
'Indeed the Congress is about the forward march of the Party. We must act in a way that will ensure that all of us emerge victorious,=94 he said and added, 93after a family meeting we must come out stronger'.
He urged all to conduct the Congress in a peaceful manner so that the Party's enemies, who are prophesying doom, would laugh at the wrong side of their mouth.
'Let the competition be a healthy rivalry without bringing disunity into the Party,' he said.
Prof. Mills said he was contesting with renewed hope, strength and dedication to the cause of the Party to fight the injustice that currently plagued the country.
He said the country was polarized because the key tenets of probity, accountability and transparency were missing from the society. =93We must work to reverse the decay in the country now,=94 he said, and called for the support of the rank and file of the Party to bring the NDC back to power.
However, he said, power would only be won through the hard way since nobody would give it on a silver platter.
Mr Johnson Asiedu Nkestiah, General Secretary of the NDC, said this year's process of selecting a flagbearer was a clear departure from the past and in line with the guidelines drawn by the Party to ensure fair and transparent process of selection.