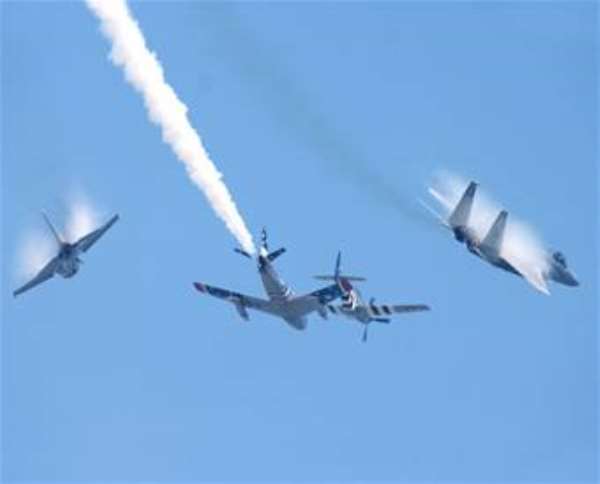 Air-Vice Marshal Julius Otchere Boateng, Chief of Air Staff, on Friday commended personnel of the Tamale Air Force Station for their self-help spirit and their contributions to the maintenance of security in the Northern Region.
He specially commended them for undertaking self-help projects such as refurbishing the hangar, improving residential accommodation, building of a sports complex and the construction of fish ponds.
Air-Vice Marshal Boateng was addressing the personnel after he had inspected a parade mounted in his honour to climax activities marking this year's Administrative Inspection in Tamale.
Squadron Leader Tahiru Beacher commanded the parade made up seven officers, 96 men and women.
The Administrative Inspection is to evaluate the state of operational readiness of the Air Force to undertake their activities both in peace and wartime scenarios.
The Chief of Air Staff also commended the station's operational conversion and training of the personnel of the Helicopter Squadron and the coordination of the numerous medical evacuation flights from the northern sector of the country.
Air Vice Marshal Boateng noted the strategic importance of the Tamale Air Force Station in the country's security framework and told the personnel: "Your contribution to the overall Air Force mission in the security equation is therefore vital..."
He said the government was aware of the resource constraints facing the Air Force, particularly in the key areas of equipment and infrastructure, adding: "The government has therefore initiated action to remedy the situation".
The Chief of Air Staff said as part of an all re-equipment programme, the Air Force would soon be taking delivery of the 4 x K8 Fighter Grand Attack aircraft, a simulator together with supporting equipment to replace the MB326k aircraft in the inventory.
He said plans were also advanced to refurbish the "Defender" planes based in Takoradi and that the refurbishment of the Fokker "27" aircraft was ongoing while the search for suitable replacement for transport fleet continued.
He said the problem of office and living accommodation was also receiving attention at the highest level of command and hinted that the Tamale Air Force Station was most likely to be one of the beneficiaries of any building project to be initiated next year.
"Our constraints are numerous but should not deter us from achieving results", he said.