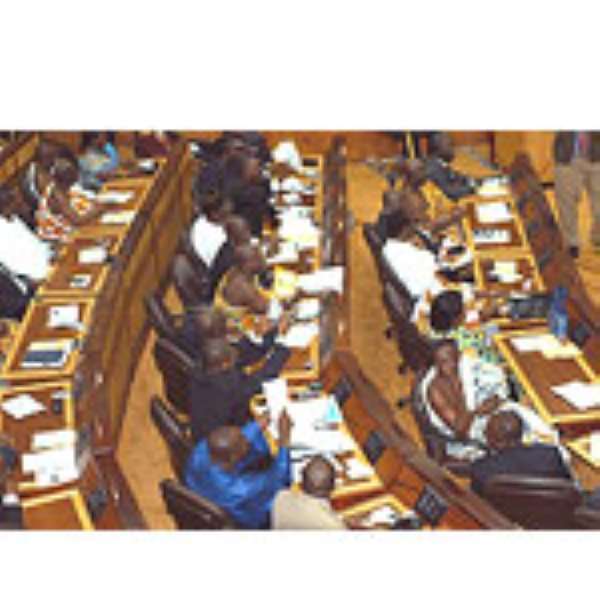 Parliament yesterday passed three bills, including the Credit Reporting Bill after taking them through the third reading. The National Lotto and Foreign Exchange Bills were the other Bills passed.
The purpose of the Credit Reporting Bill is to provide a legal framework for the licensing, operation and supervision of credit bureaus in Ghana. It also seeks to establish the conditions for the formation, processing and storage and disclosure of credit information.
The Finance Committee in its report on the Bill noted that Ghana currently did not have a comprehensive and reliable credit information system available to lenders, making them rely solely on borrowers for information.
Due to this, financial institutions are unable to make informed and reliable decisions in relation to the allocation of credit. The lack of credit information system increases the risks of lending and causes financial institutions to provide less credit, thereby reducing the availability of credit for small and medium size businesses.
The National Lotto Bill would revise the law regulating the operation of national lotto and to restructure the National Lotteries Department so as to generate more revenue for the state. The Department of National Lotteries was set up as a department of the Ministry of Finance and Economic Planning to conduct the national weekly lotto for and on behalf of government.
Despite making substantial contributions to the Consolidated Fund, the promulgation PNDC Law 223 deregulated the lottery industry in Ghana and subjected the department to competition from private lottery operators. The Foreign Exchange Bill seeks to provide a new statutory framework for the management of the foreign exchange transactions regime in the country.