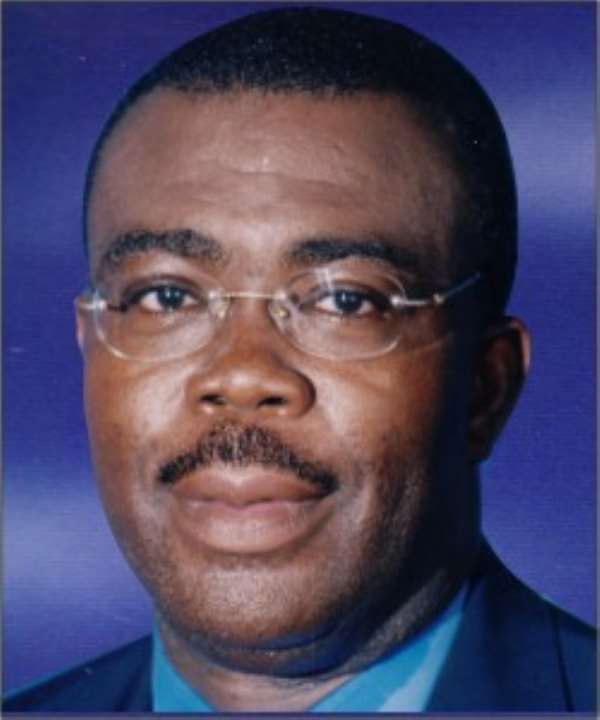 Seventeen former district chief executives (DCEs) who served under the erstwhile administration of the National Democratic Congress (NDC) are to be prosecuted, the Minister of Local Government, Rural Development and Environment, Mr Stephen Asamoah-Boateng, said in Parliament yesterday.
This is because legal issues had been raised against those DCEs and they were going through due process at the Attorney-General's Department, Asamoah-Boateng said.
He was answering a question posed by the Member of Parliament (MP) for Sefwi-Wiawso, Mr Evans Paul Aidoo, on why the DCEs who served under the NDC government had not been paid their ex-gratia awards.
According to the minister, the government had paid 58 former DCEs who served under the NDC government.
"In effect, 35 former DCEs who served under the NDC government are yet to be paid. There is, however, a procedure to be followed before they are paid," the minister said.
Mr Asamoah-Boateng further explained that the ex-DCEs were to apply, with the following attachments — copies of their appointment letters, revocation letters and their last payslips — to his ministry.
He added that on receipt of the applications, the ministry would submit them to the Auditor-General's Department, where appropriate computations would be made and submitted to the Chief of Staff and the Minister for Presidential Affairs for payment.
"Mr Speaker, it will interest my colleague to know that those who have been paid went through the same process," the minister said.
The MP also wanted to know from the minister the expenditure that the Sefwi-Wiawso District Assembly had made, since July 2005, on peacekeeping and whether it would not affect the overall development of the district.
Responding, Mr Asamoah-Boateng said the assembly was not incurring any cost because the government was paying back the expenditure incurred on the peacekeeping, stressing that "the overall development of the district may, therefore, not be affected".
Giving an overview of the disputes in the district, the minister said as a result of the chieftaincy disputes in the area, it became necessary to send security personnel there to keep and maintain the peace.
He said since peacekeeping was an expensive exercise, the assembly spent ¢1.8 billion between July 22, 2005 and March 31, 2006 but added that the government had refunded the money.
The MP for Ashiaman, Mr Alfred Agbesi, wanted to know from the minister whether his ministry would recommend to President Kufuor to elevate Ashiaman to the status of a district.
In his reply, Mr Asamoah-Boateng said his ministry had no plans of doing that because Ashiaman is an integral part of the Tema municipality.
He, however, said there was an arrangement to upgrade the Tema municipality to a metropolitan status and that the Ashiaman area stood to gain more should the Tema municipality become a metropolitan area than it would if it was made a district.