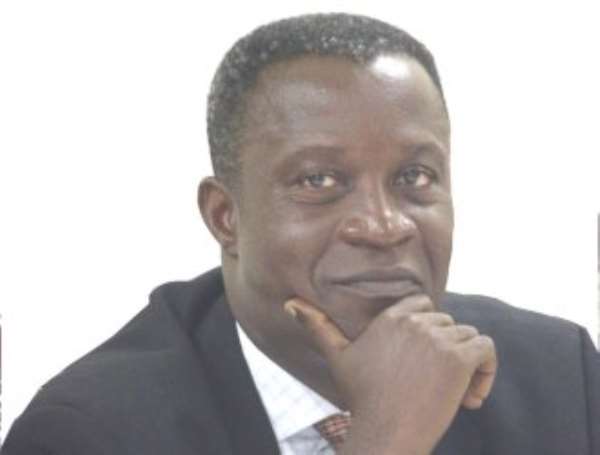 The Government will next week unveil a new salary and wages package to address the distortions, which has triggered off agitations on the labour front, President John Agyekum Kufuor, has announced.
This would be in the Budget Statement that would be presented to Parliament by the Finance and Economic Planning Minister, he said during interactions with a cross-section of Ghanaians based in the Republic of Korea's capital, Seoul, on Monday.
Government has sat back to study the problem of salary distortions and fashioned out a system that would make all sides satisfied and cut back on strikes.
The announcement comes at a time members of the National Association of Graduate Teachers (NAGRAT) have deserted the classroom and are refusing to go back to teach over poor salaries and conditions of service.
President Kufuor, who arrived in Seoul on Monday morning to attend the First Korea-Africa Forum after participating in the China-Africa Heads of State Summit, described the situation where some categories of workers earned more than their counterparts even though they had the same competencies and skills as unfair.
He was accompanied by Nana Addo Dankwah Akufo-Addo, the Foreign Minister, Mr Joseph Kofi Adda, Minister of Energy and other senior Government officials.
The Forum is been attended by five African Heads of State and high ranking Government officials from 33 countries and is designed to help define Korea's role in Africa's development.
President Kufuor asked Ghanaians to have a sense of responsibility and a feeling that they all have a duty to the nation and contribute to its development.
He noted that Ghana and Korea, 50 years ago were rated to be in the same category by their level of development but the same could not be said today, not because it was endowed with more resources than Ghana, rather the real difference was in their psychology.
"We must not just talk the qualities but must walk the qualities. Ghana has now found the right path by our choice of democracy and we must stay the course.
President Kufuor said the country was now the toast of the world and acknowledged as the Shinning Star of Africa and that the secret behind the progress achieved was the Government's resolve to ensure good governance and accountability.
Responding to concerns expressed by Ghanaians regarding their being exploited by their Korean employers on account of the illegal status on the part of majority of them, the President said, the Government would seek a Guest Worker Treaty with Korea as it had done with Italy and was trying to do with Spain.
Mr Clint Jojo Dines, Chairman of the Ghanaian Community, in a welcoming address, complained about the high taxes and import duties they pay on used cars and spare parts at the Tema Port.
'We buy these small Korean cars called Daewoo Tico or Kia Pride for 300 to 400 dollars but we end up paying about 1,400 dollars in estimated taxes.
'I believe we can do better with good and appropriate tax policies to bring more people to the tax net than to flex our revenue collection muscle only at Tema Harbour,he added. 06 Nov. 2006