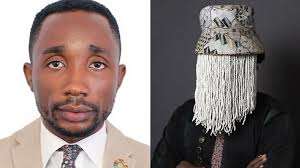 Mr. Samuel Bryan Buabeng, Deputy Director of New Media at the Office of the President has taken a swipe at ace investigative journalist Anas Aremeyaw Anas over his charges against Finance Minister, Ken Ofori-Atta.
The investigative journalist has petitioned the Commission on Human Rights and Administrative Justice (CHRAJ) to probe the under-fire Finance Minister over an alleged conflict of interest.
The said charge is one of seven charges laid against the minister by the Minority Caucus in the ongoing censure motion before the 8-member ad hoc committee set up by Parliament.
Confirming the news to Accra-based Joy News after receiving the petition, Mr Joseph Akanjolenur Whittal, the Commissioner of CHRAJ posited that his outfit will soon commence the probing.
"The allegations are that there is a conflict of interest in terms of their official duties as public officers and the companies in which they have interest in terms of government bonds and, so, the case is going through the standard process of assessment in order to make sure that it meets procedural requirement under the Commission's regulation as well as whether it is really within the mandate of the Commission," he stated.
"Based on that, we will then decide what next steps to take," Mr. Whittal added.
In reaction, Mr. Bryan noted that Anas is just making this move because Mr. Ken Ofori-Atta refused to accept the bribe he gave him in his "failed" Galamsey Economy exposé.
He stressed in a tweet on Tuesday, November 22 that the petition will yield no results, just as the minister refused to fall in their trap.
"It's evidently clear that Ken Ofori-Atta was the target in their failed Dubai exposé and NOT Adu Boahen. Petitioning CHRAJ to investigate him is an exercise in futility hence, it won't amount to anything," he argued.