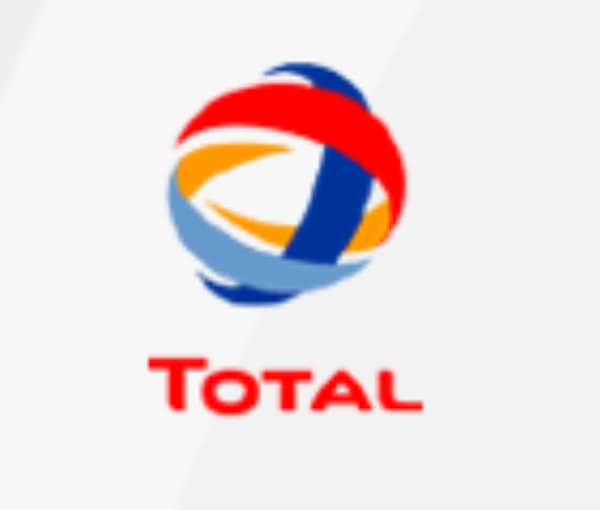 Shareholders of Total Petroleum Ghana Limited (formerly Mobil Oil Ghana Ltd) and Total Ghana Limited at separate meetings on Friday approved the merger of the two companies, Mr. Felix Majekodunmi, Managing Director of Petroleum Ghana Limited announced on Friday in Accra.
Mr Majekodunmi told a press conference that as part of the merger agreement, Total Ghana Limited would be put into members' voluntary liquidation and the whole of its undertaking and assets will be transferred to Total Petroleum Ghana Limited. Total Petroleum Ghana Limited would thus issue new shares to the shareholders of Total Ghana Limited in line with the rights of the shareholders in the liquidation.
Mr Majekodunmi said the merged company's name will be Total Petroleum Ghana Limited and would remain quoted on the Ghana Stock Exchange.
The merged company will occupy a leadership position in Ghana with an estimated market share of 28 per cent and a network of 225 service stations across the country.
"Synergies derived from rationalization of depots administrative and marketing operations will increase efficiency, reduce operating cost, consequently increasing profitability and shareholder value," Mr Majekodunmi said.
He stressed that the benefits of the synergies would enable Total Petroleum Ghana Limited to competitively satisfy the ever challenging and increasing needs of its customers whilst putting safety first at all times. Touching on redundancies as result of the merger, Mr Majekodunmi said 46 employees had been affected because of the rationalization of assets and operations of the two companies.
Management and representatives of staff of both companies, he said, had amicably negotiated redundancy packages of the affected employees, a package which had received the approval of the Labour Department of the Ministry of Manpower, Youth and Employment for implementation. Mr Majekodunmi reiterated Total Petroleum Ghana Limited commitment to providing quality products, reliable and efficient service to its customers.
Besides, he said, the merged company would continue to be alive to its corporate social responsibilities while contributing positively to the economic growth of the country. Mr Majekodunmi was upbeat about the performance of the shares of the new company, saying once the results of the synergies began to manifest it would push share prices up. Total occupies a strong position in Africa with downstream operations in over 58 countries with about 3,800 branded service stations and shares in seven refineries.