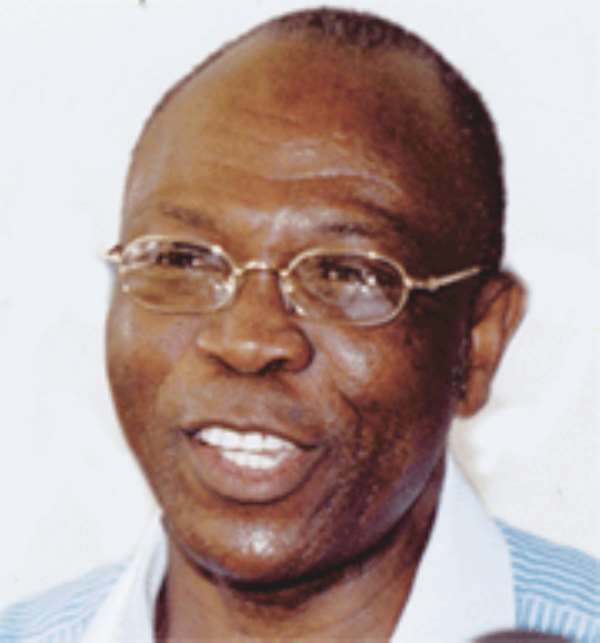 An aspiring presidential candidate of the opposition National Democratic Congress (NDC) and Chief Executive Officer of the Massai Group of companies, Mr. Edward Annan has faulted President Kufuor's concept of 'Golden Age of Business' (GAB) saying it is a sham.
This, according to him is because the President himself had been involved in moves that were aimed at collapsing his business and other private businesses and therefore could not proclaim to be championing a GAB concept, in which the private sector is seen as the engine of growth of the country's economy.
Citing his own company, as an example, to support his claim that the President had taken interest in collapsing private business entities, the aspiring NDC presidential candidate charged that President Kufuor, on the assumption of office as the Chief Executive of the country, took steps to make sure that his business was collapsed.
Speaking to journalists last week on a tour of the Western Region as part of his campaign trip to the region, Mr. Eddie Annan pointed out, "the NPP government made sure they collapsed the Masai businesses and the slogan was that, if they allowed me to make money in Ghana, I would in turn use the money made to help the NDC come back to power".
He continued that the assumption was therefore that, "if my businesses were destroyed, I would not be able to make money to support my party, and they meant it". For this reason, according to Eddie Annan, the President, J. A. Kufuor, set up a two-man committee in his own office, to investigate him (Annan) but the committee eventually came out with a sixteen-page report recommending that, as he put it, "Eddie Annan was not the right person they were looking for."
According to him, apart from the president's two-man committee, he was dragged to the Commission on Human Right and Administrative Justice (CHRAJ), the Bureau of National Investigations (BNI) and the Serious Fraud Office (SFO) on the grounds that he was abusing his position to make money. CHRAJ and BNI, he noted, exonerated him completely, with the former recommending that he had even helped Ghana in the course of his business.