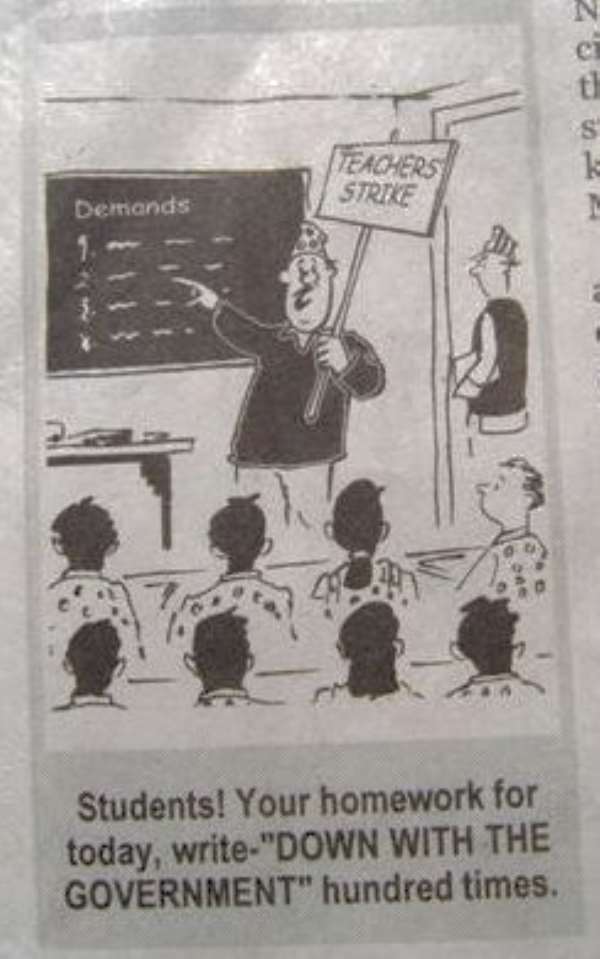 The President of the National Association of Graduate Teachers (NAGRAT), Kwami Alorvi has warned that even if the government increased their salaries by 100 per cent, the association would not call off its strike.
He said NAGRAT would only consider returning to the classroom if the government carried out a total overhaul of the salary structure of teachers, using the recently approved salary for health sector workers as the basis.
The NAGRAT president therefore served notice to the parents, guardians and government to expect a prolong absence from the classrooms by its striking members and other sympathetic teachers.
According to him, the association was prepared to go on with their strike action for so long as one year if that was what it would take to address what is perceived as long-standing injustice against teachers