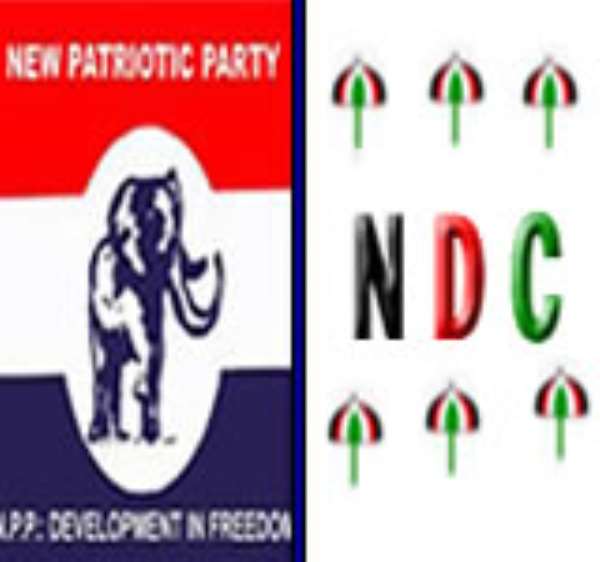 There are credible indications that two more leading politicians will declare their intention to contest the 2008 Presidential slot of the New Patriotic Party (NPP) and the National Democratic Congress (NDC).
Dr Benjamin Bewa-Nyong Kunbuor, 48, is the NDC Member of Parliament for Lawra/Nandom in the Upper West Region. A lawyer by profession, the MP, popularly known as Ben Kunbuor, last worked with the Commission on Human Rights and Administrative Justice (CHRAJ) before his election to Parliament in 2004. In the elections, he obtained 62% or 19,306 of the 31,138 valid votes cast.
Three months ago, The D. Dispatch broke the story of Dr Kunbour being interested in the NDC's 2008 Presidential slot. Analysts believe Dr Kunbour was waiting for the decision of a fellow NDC MP, (for Bole-Bamboi), Mr John Mahama before taking a final decision. With Mr Mahama saying no, what will Dr Kumbour say?
In a chat with The D. Dispatch on Tuesday afternoon, Dr Kunbour said: "I will make my decision as to whether to contest the NDC's 2008 presidential slot known by the end of next week (October 28)."
For the NPP, the Chief Executive of the Ghana Cocoa Board, Mr Isaac Osei, who was 44 years last March, is another person 'very likely' to join the 16 or 17 person so far interested in the party's slot.
When the D. Dispatch bumped into him over the weekend, the question was direct, "our researchers have picked up credible indications that you are going to join the race for the NPP's 2008 presidential slot."
Mr Osei's answer was political but diplomatic, "for now, I am concentrating on the work entrusted to me at Ghana Cocoa Board."
He obtained a BSc (Hons) Degree in Economics in 1973 from the University of Ghana, with a Master's Degree in Development Economics in 1977 from Williams College in Massachusetts. Mr Osei is the founder and Managing Consultant of Ghanaexim Economic Consultants Limited.
In 2001, Mr Osei was appointed Ghana's High Commissioner to the United Kingdom and Ambassador to Ireland.