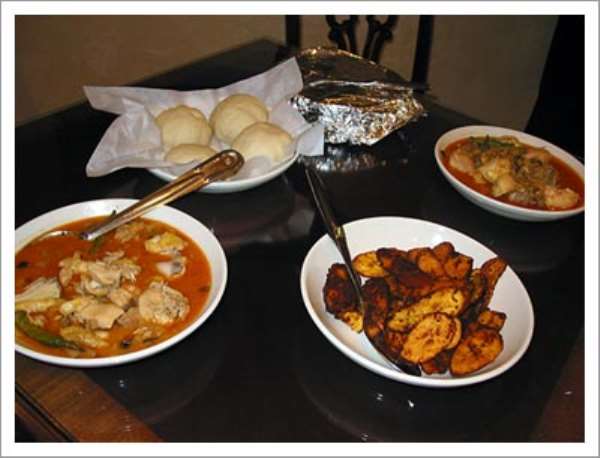 Today is World Food Day. The occasion is being marked in UN member countries with the theme 'Investing in agriculture so that the whole world will profit.'
In Ghana, a "flag-raising ceremony will be held at the forecourt of Parliament House to observe the day under the sub-theme. "Investing in sustainable agriculture for food security, the youth, our future."
The celebration comes with tele food projects where celebrities across the world stage concerts and other events to raise awareness of hunger and mobilise resources to support community -based agricultural projects to alleviate poverty.
Food Agriculture Director General, Jacques Diouf, in a message to mark the day, noted that despite the progress achieved in agriculture, more than 850 million people still remain hungry and poor.
He said 70 per cent of the world's hungry live in rural areas where it is most critical to provide food and employment.
Dr. Diouf said agricultural development is the first step of a long-term sustainable economic growth adding, "Everyone gains from investment in agriculture."
Action should be supported to improve rural livelihood by reversing the decline of public investment in agriculture over the last two decades," he added.
Dr. Diouf said the challenge of increasing investment in agriculture is especially great in Africa. "Governments in that region have recognised the urgency of committing their resources to agriculture.
Our greatest challenge is to reach the World Food Summit and first UN Millennium Development Goal to half by 2015 hunger and poverty worldwide," he said.
Dr. Diouf said debt forgiveness programmes, strengthened by the G-8 decision in 2005, have begun to release national resources for investment in the sector but added that much still remains to be done.
"Increasing the volume of the public investment in agriculture is absolute necessity and crucial to make such assistance more effective."
He said through its cooperation with financing agencies, FAO has helped 165 member countries to obtain funding for almost 1,600 agricultural and rural investment programmes and projects representing over 80 billion dollars.
Originating at www.newtimesonline.com