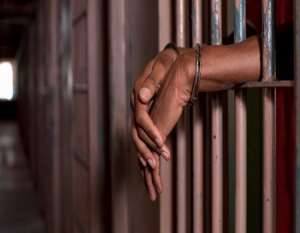 Felix Yawson, a man in his mid-thirties has been arrested by the Gomoa Dominase police in the Central Region for selling deadly corn dough at the market.
According to the information gathered, the 35-year-old man has been assisting his mother to sell goods occasionally at the market.
To the dismay of the mother, he is said to have mixed corn dough with weedicide to be sold at the market.
The mother who was not in support of the idea, reported the matter to the Police to take action to stop the harmful corn dough from being bought and consumed by residents.
The Police after receiving the information quickly assigned officers who moved to arrest the suspect.
While residents in Gomoa Dominase express shock, they are happy that the suspect has been arrested by the Police.
The Police are investigating the matter and could arraign the suspect before a court.
The general public is being urged to be vigilant about the things they buy from markets in the country.