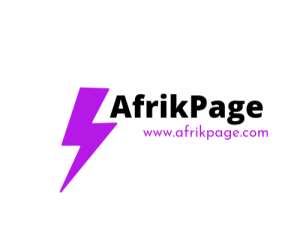 Afrikpage.com, a new platform for political, economic, entertainment and above all sports news, in French and English was launched on August 09, 2021, but it is within the framework of its first anniversary that the medium declares itself to be the first and only company of its kind in Ghana.
Another pan-African online newspaper has emerged in Ghana. AfrikPage will celebrate its first anniversary on August 9th.
To this end, the company intends to expand its national team. A recruitment of new journalists was announced Thursday through a press release. https://afrikpage.com/2022/08/04/afrikpage-is-recruiting-journalists-from-ghana/
According to the online newspaper, although there are televisions in Ghana that sometimes broadcast news in French, AfrikPage has become the first online newspaper available in French and English in this country.
"We have existed for almost a year, and we are doing surveys to find a channel like ours, but so far we believe that the platform is the only one that gives online news in English and French in Ghana."
The journalist, Mensah A., one of the main founders of the company told us the reason why they decided that the platform is available in at least two languages.
"We know that Ghanaians do not often use the French language. However, as we are media for the whole African continent and even for the whole world, it is very important for us to serve in several languages," he said.
"This is just the beginning, as soon as we have the opportunity to work in other languages, we will not hesitate to do so," added the same source.
The bilingual aspect of this online newspaper will serve not only French-speaking visitors, but also Ghanaian or foreign students and media professionals, interested in "la langue de Molière".
AfrikPage is based in Ashaiman, in the Greater Accra region.