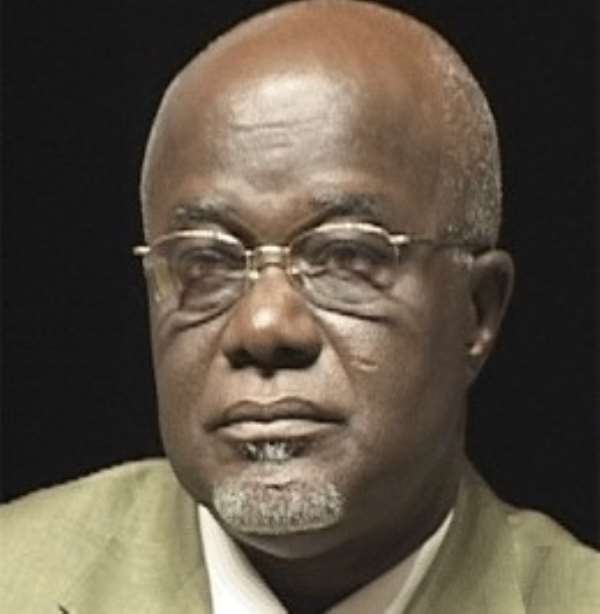 I was dumbfounded after reading this article and cannot afford to let such retrogressive statements pass by without a reaction.
What does the minister designate for works and housing, Mr. Hackman Owusu-Agyeman mean by his statement? Is it unlawful for a citizen to use the name of his country to share public information freely? Being the outgoing minister of interior, he is expected to be a home with our laws and I wonder how he could make such unguarded statements. Does naming a web page over one's home country flout any law in our books? I thought the minister was rather about to point to the world where we can find the official homepage of the government of Ghana.
Mr. Owusu-Agyeman claims there are misleading information on the page he is accusing but unfortunately could not make any isolated case. I wonder whether he constantly overlooks the disclaimer that is always written boldly in red at the bottom of the page. He is in a better position to know that the page does not create stories but reports what has been sent to it by individuals, media houses and other organisations. I think that is the purpose the disclaimer is serving.
To add fuel to a burning flame, the minister designate for information, Mr, Dan Botchwey also says he would look into why the homepage is named www.ghanaweb.com. We are all waiting for whatever he has to offer from his investigations, provided his appointment is approved.
May I ask? What is their position on private newspapers in the country that carry Ghana in their names? The Ghanaian Chronicle, the Ghana Palaver, Ghanaian Voice, Ghanaian Democrat, just to mention a few. Let alone other web pages like www.ghanaforum.com and the like.
Instead of congratulating this initiative taken by a private individual, a person that suppose to be a beacon in Ghana's politics is rather making such disparaging comments. When we continue to be so classical minded, thwarting the efforts of private entrepreneurs (in whichever form), only God knows what awaits the future of Ghana. Views expressed by the author(s) do not necessarily reflect those of GhanaHomePage.