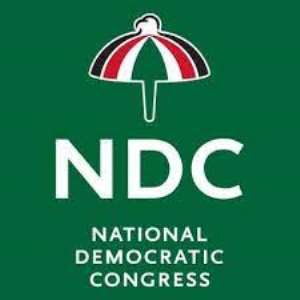 The NDC trademark of heartlessness, visionless and stupidity is nothing interesting to write home about. Their fullness of mischief, selfishness, corruption and never-tiring propensity to lie, does often set tongues wagging. It makes them detestable entities unworthy to be called Ghanaians, if not human beings at all.
A Ghanaian colleague who works in a different department in the same company, a diehard NDC supporter of course, on his way home after work, met another Ghanaian who is a sympathiser of the NPP coming into work in the evening of Thursday, 13th January 2022. The NDC guy said in a loud voice to the hearing, and in front, of, other white colleagues around, "Your NPP government has no money for the 2022 budget"!
He said this teasingly with a broad smile on his face. He really meant what he said and was very happy that the NPP government of President Nana Akufo-Addo is actually facing the difficulty of getting money to implement the 2022 budget. This is because of the bunch of malicious, short-sighted, partisan and polarized NDC Members of Parliament refusing to approve the budget owing to their populist beliefs to landing them in power by holding steadfastly to their such tactical but nation-wreaking stance.
I really pity those NDC members and sympathisers trusting in the sabotage of the NPP government as a politically correct means to gain them power in Ghana. For that reason, if the NPP government cannot get the 2022 budget approved to starve the government of source of revenue to pay public workers and or, carry out developmental projects, they are happy for that. Such is the mentality of little-minded people of whom Ghana is overflowing with, simply owing to the teeming presence of the NDC faithful in the country.
If the government cannot raise funds to pay workers, let alone, execute her planned developmental projects, is it not the citizens of Ghana that will become the end sufferers? Are NDC folks also not citizens of Ghana? Or, they are ready to sacrifice their pay and future comfort or welfare to squeeze the NPP out of power to bring in the NDC , the masterminds and orchestrators of "create, loot and share" judgment debts?
No wonder that black people will continue to be at the bottom rung of everything about the development of humanity and nations if the thinking of NDC is what we believe in and aspire to attain.
Why should one be happy that their government has been denied sources of income by her political opponents? Is anyone thinking in that way not stupid and unworthy to live? Is the dead not even far better than the living that reasons like that NDC guy who has given me cause to publish this castigating article?
Any Ghanaian who for the purpose and determination to win power does reason as the NDC guy under discussion is a big fool that no discerning Ghanaian should ever bother themselves to argue with.
However, for the sake of not allowing such idiots to sink Ghana and to continually dent the image of the already denigrated black person, I shall always highlight such incidences and suggest solutions to get us out of such preposterous behaviour.
Shame on any Ghanaian that reasons same as the NDC guy who by his views has so much infuriated me to incur this published reaction by the proud and fearless son of Kumawu/Asiampa soil.
Rockson Adofo
Saturday, 15 January 2022