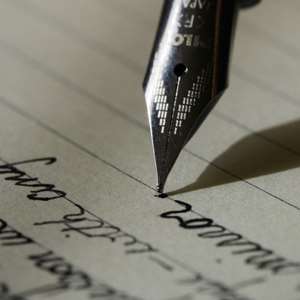 ""Have faith in God," Jesus answered, "I tell you the truth, if anyone says to this mountain, 'Go, throw yourself into the sea,' and does not doubt in his heart but believes that what he says will happen, it will be done for him. Therefore I tell you, whatever you ask for in prayer, believe that you have received it, and it will be yours."" (Mark 11:22-24 NIV).
On October, 14, 2011, my youngest daughter asked me a very brilliant but profound question. I used to read Bible stories to her at bedtime when she was younger, but stopped when she grew older. However, on that day, I wanted to read to her. She protested, saying she could read by herself. I knew that, but I still wanted to read to her. I randomly selected the story of how after Solomon succeeded his father David as King of Israel, God appeared to Solomon in a dream in Gibeon and told Solomon to ask Him whatever he wanted, and how Solomon asked for wisdom and God gave him wisdom and much more (1 Kings Chapter 3).
When we reached verse 15 after God had granted Solomon's wish, my daughter asked, "Daddy, since God can do anything, why didn't Solomon ask God to raise his father David from the dead?" I told her to wait till we got to the end of the chapter. I was trying to buy time and hoping she might forget because I had no clear and convincing answer.
When she repeated the question at the end of our reading, I knew I was in trouble and had to come up with something quickly. During their childhood, my children assumed that I had an answer to every question that was relevant to them, and I did nothing to prove them wrong. And so "I don't know" was not going to be the most appropriate answer at that time. They know better now. I told her that probably Solomon did not know or did not have faith that God could raise the dead. She did not seem convinced, but she accepted it.
I reasoned, quietly, that Abraham, Isaac, Jacob, Moses, and the other great patriarchs died and were not raised from the dead. Neither did Solomon's grandfather Jesse and great-grandfather Obed. Moreover, Solomon probably did not know about the dead being raised because the three recorded instances in the Old Testament where people were raised from the dead occurred after his own death: Prophet Elijah raised the Widow at Zarephath's son from the dead (1 Kings 17:17-24); Prophet Elisha raised the Shunammite woman's son from the dead (2 Kings 4:18-37); and a dead Israelite man came to life when his body was thrown into Elisha's tomb and the body touched Elisha's bones (2 Kings 13:20-21). There were probably more.
The New Testament also contains at least five instances where the dead were raised through prayers. They include: the widow of Nain's son raised by Jesus (Luke 7:11-17); Jairus' daughter raised by Jesus (Luke 8:40-56); Lazarus of Bethany raised by Jesus (John chapter 11); Tabitha or Dorcas raised by Peter (Acts 9:36-43) and Eutychus raised by Paul (Acts 20:7-12). Nothing is too hard or difficult for the Almighty God, the Creator of heaven and earth (see Genesis 18:14 and Jeremiah 32:17, 26-27). If God can do anything, and we believe he can, why don't we pray for the impossible the way my daughter envisioned? Why do we limit our prayer requests to things that we consider as reasonable, and thereby limit the power and generosity of God?
Besides raising of the dead, crossing the Red Sea on dry land, for example, was impossible before Moses prayed and the people of Israel walked across it. Healing the sick, the blind, and the crippled; turning water into wine; feeding the 5,000; and walking on water all seemed impossible before Jesus did them. It is difficult to imagine how Jesus performed any of those miracles. Yet, Jesus says that, "I tell you the truth, anyone who has faith in me will do what I have been doing. He will do even greater things than these, because I am going to the Father. And I will do whatever you ask in my name, so that the Son may bring glory to the Father. You may ask me for anything in my name, and I will do it." (John 14:12-14 NIV).
Jesus has thrown an open invitation to all who have faith in him to ask for anything in his name and he will do it. What are we waiting for? Does this sound like an invitation to act cowardly and ask for small or weak things? No, it is an invitation to ask for big, bold, and strong things. Is this an invitation to take baby steps on our journey to spread the good news to and rescue all mankind from the shackles of sin and the devil? No, it is an invitation to take giant leaps and ask God to arm us for the battle against the powers and principalities of this world. And is this an invitation to waver or engage in self-doubt as we present our requests to God? No, it is an invitation to approach God confidently as our Father but humbly before the Throne of Grace and ask for the impossible. Let's stand on the promises of our Lord and claim them. How else would we do greater things than Jesus did if we do not ask God for greater or impossible things in our prayers?
Note that Jesus is not inviting us to ask for anything just to prove that we can ask or that he can do. This is not an invitation to show off or ask for things that are incompatible with our Christian faith and teachings. However, if we have human needs, no matter how dire the circumstances, we should not place them beyond God's ability and willingness to help. We should eliminate our doubts and upgrade our faith. Our concern should not be that we asked God for the impossible and did not receive it. Rather, our concern should be that we did not ask God at all.
What issues have become mountains in our lives that need to be thrown into the sea? What good things have we considered impossible in our lives and, therefore, have not brought them to the Lord in prayer? Jesus says we should ask him for anything and he will do it. Now may be a good time to ask. Remember that we serve "the God who gives life to the dead and calls things that are not as though they were" (Romans 4:17b NIV).
"I don't know" was and still is probably the best answer to my daughter's question. Determining the reason why young King Solomon did not ask God to raise his father David from the dead many centuries ago is not an easy task. It would be conjectures and speculations at best. Needless to say, that was the last time I read to my daughter.
I am happy that I have a daughter who, if given the same opportunity God gave Solomon, will ask God to raise me from the dead; or, will one day pray to God to bring me back to life when I die. That is faith raised to the height of impossibility, but "what is impossible with men is possible with God." (Luke 18:27 NIV). I pray that when that day comes, she and my other children and all my loved ones would pray, and God would answer their prayers and bring me back to life!
There is no guarantee that all our seemingly impossible prayers would be answered by God exactly how or when we want them, or if at all. However, that does not mean we should not try and pray for the impossible. God has not given us the spirit of timidity, but the spirit of power, love, and self-discipline (2 Timothy 1:7 NIV). And whether we take what Jesus said about moving mountains or asking for whatever we want literally or figuratively, we know that God "is able to do immeasurably more than all we ask or imagine, according to his power that is at work within us." (Ephesians 3:20 NIV). Therefore, within these contexts, let's exercise our faith and use that spirit to offer bold, big, and impossible prayers to our Father in heaven, and leave the answers to Him for His will to be done.
Prayer is the key. May God grant us the grace to seek Him daily through our prayers.
Dr. Daniel Gyebi, Attorney-at-Law, Texas, U.S.A., and Founder, PrayerHouse Ministry, Kumasi, Ghana.
PrayerHouse Ministry is dedicated to providing a quiet facility for Christians to pray individually by themselves without any intermediary priest, pastor or any other person. This is a free service. No money is demanded or accepted. One facility is located at Kyerekrom / Fumesua, near Building and Road Research Institute Offices, one mile off the Kumasi-Accra Road and next to a house called Grace Castle. If you are interested, please contact Agnes at 054-7498653. Another is located at Kantinkyiren, at the junction of Kantinkyiren and Konkori, off the Kumasi Obuasi Road, branching left at Trede junction. Contact Kwadwo at 020-8768461 / 0246-989413.