Observe Covid-19 protocols to ensure healthy living — Northern Chiefs urge Ghanaians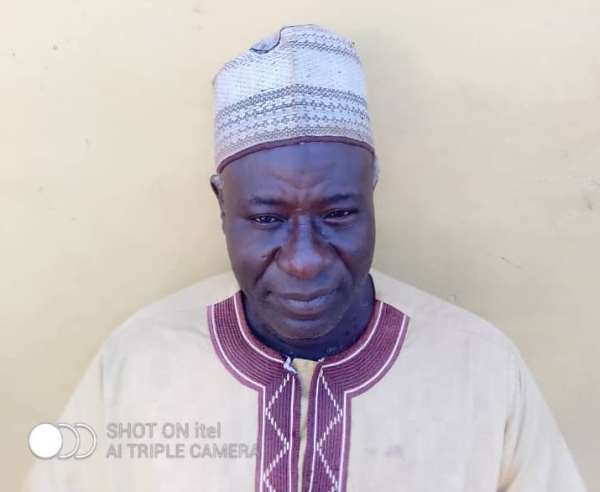 Chief Abdulai Mohammed
The President of the Council of Northern Chiefs at Mpasatia in the Atwima Mponua District of Ashanti Regional, Chief Abdulai Mohammed has urged Ghanaians to as a matter of national interest observe the covid-19 protocols to reduce the rate of infection in the country.
Chief Abdulai who was speaking to our correspondent on phone at Mpasatia in relation to the Presidential directives to the Inspector General of Police to enforce the laws and arrest offenders noted that President Akufo-Addo was in the right direction.
He stressed that since life is precious issues that border on health must be taken seriously.
Chief Abdulai who also doubles as the Zongo Chief of Mpasatia noted that some Ghanaians still do not believe covid-19 exist in the country.
He said as the unfolding events confirm the presence of the pandemic, offenders must be punished to prevent them from spreading the diseases to other law-abiding citizens of the country.
On the reopening of schools, the Mpasatia Zongo Chief pleaded with the teachers to take good care of the children by way of giving them extra tuitions and create awareness in them about the preventive measures.
He further made a passionate appeal to parents not to put the fight against covid-19 on the shoulders of government.
Chief Abdulai charges Ghanaians to be law-abiding, stay focused and resolute in the fight against the spread of the diseases as government is doing its possible best to curb the spread of the pandemic to restore the economy.
"Cleanliness is next to Godliness if someone tells you to wash your hands with running water and soap, use hand sanitiser regularly and put on your nose mask, it simply means the person wants you to live longer".
King Amoah
Ashanti Regional CorrespondentPage: KingAmoah