Election 2020: STRANEK-Africa kick against internet shutdown on December 7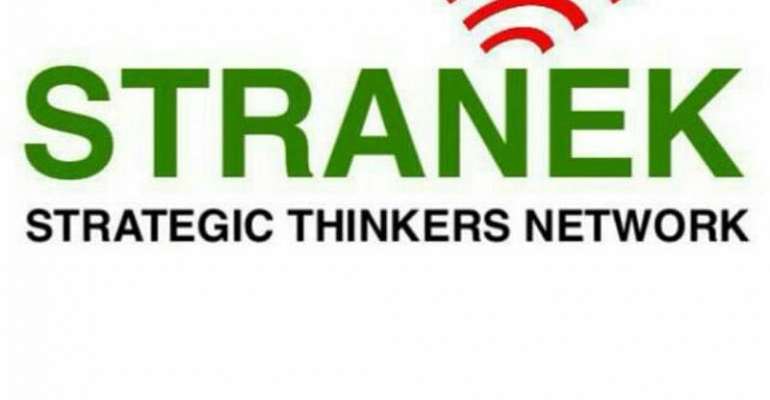 The Strategic Thinkers Network-Africa (STRANEK-Africa) is kicking against any intention by the government to shut down the internet on December 7 during the general elections.
According to the group, they have picked up information that suggests the internet could be shut down during the crucial elections next week.
Using Countries such as Uganda, Sudan, and China that have towed that line in the past as examples, STRANEK-Africa says the government must abandon any plans to shut down the internet because the consequences will be dire.
"We are greatly concerned about the alleged deliberate interference in internet services and the government's plot to shut down internet on Election Day.
"We have also had serious concerns about government through the National Communication Authority acquiring equipment for a successful shut down of internet access including limiting social media access," the Executive Director of STRANEK-Africa, Nii Tettey Tetteh told journalists at a press conference on Thursday.
He continues, "STRANEK-Africa deems such intentions by government as a threat to the free expression and information dissemination which could be an infringement of the fundamental rights of Ghanaians as enshrined in article 21 of our 1992 Constitution."
STRANEK-Africa says they hope the government will heed to calls from the international community and abandon any plan to shut down the international on the day of the elections.
Below is the full speech read at the group's press conference: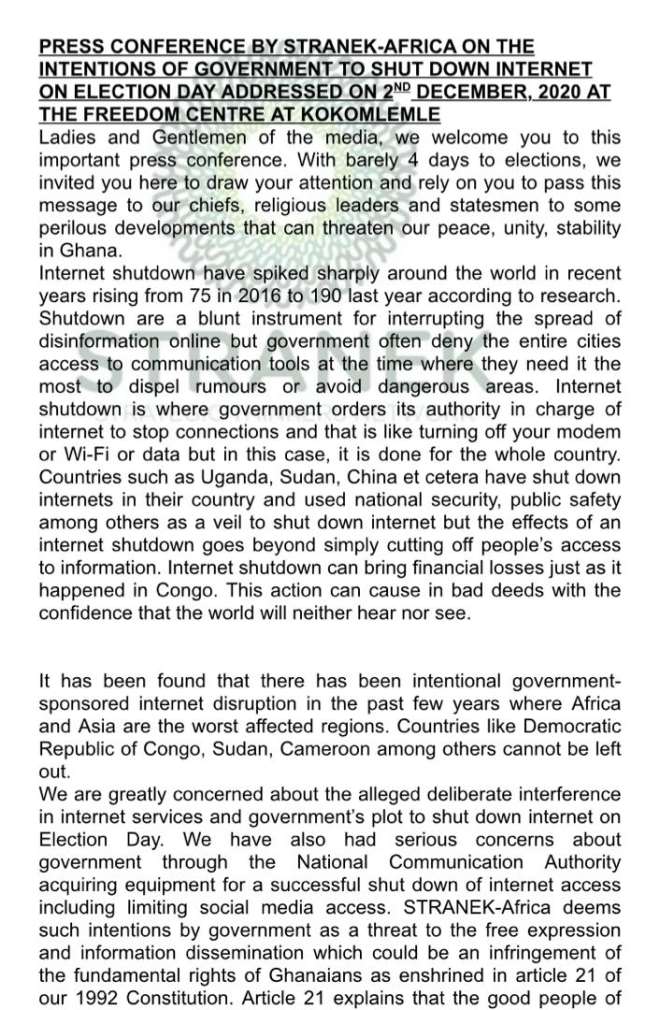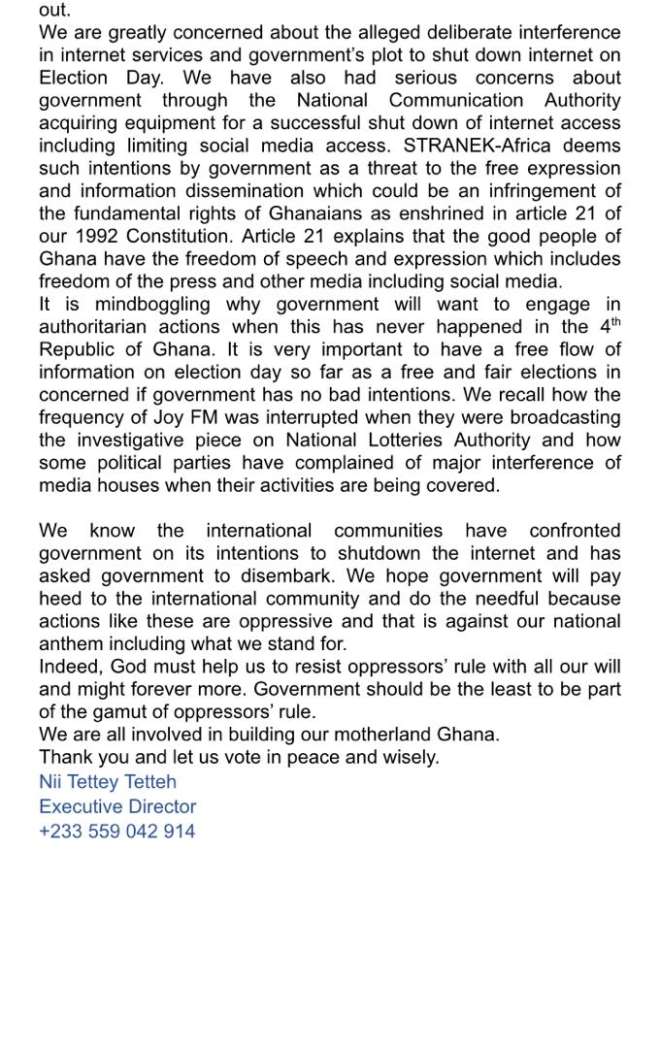 Eric Nana Yaw Kwafo
Journalist