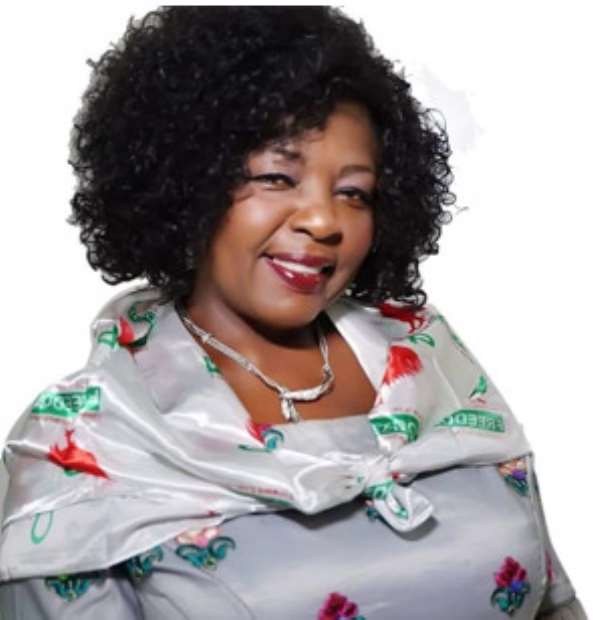 The next CPP government will pursue an aggressive All National Sugar Policy to ensure a reduction in the importation of sugar into the country, the Chairman of The Convention People's Party, Nana Akosua Frimpomaa Kumakuma, has stated.
The chairperson made this known when she was on a much-watched show on Atinka tv last week.
In the interview, she stated how her heart bleeds whenever she hears the amount of money Ghana spent on the importation of sugar every year, despite the favorable weather and soil for sugarcane production our country has.
Sugar consumption per capita reached 10.6 kg in 2013 in Ghana, according to Faostat. This is 0.952 % more than in the previous year.
Historically, sugar consumption per capita in Ghana reached an all-time high of 11.7 kg in 2010 and an all-time low of 0.700 kg in 1981.
Nana Akosua Kumakuma revealed that Ghana spends approximately US$ 400 million on the importation of sugar each year which is very wasteful.
She said the CPP Government will refurbish the local sugar industry to make it compete with other international markets.
She spoke of the Asutuare and Komenda sugar factories built by Osagyefo Kwame Nkrumah started operation in 1966 and 1967 with a capacity of 30,000 tons of sugar and 15000 tons of sugar yearly and respectively.
She said a detailed national policy framework will revamp these factories and bring Ghana necessary revenue.
Nana Akosua Sarpong Kumakuma is an accomplished entrepreneur, politically astute personality, active gender advocate, traditionally endowed, she is so far doing excellent as the chairperson of the CPP.