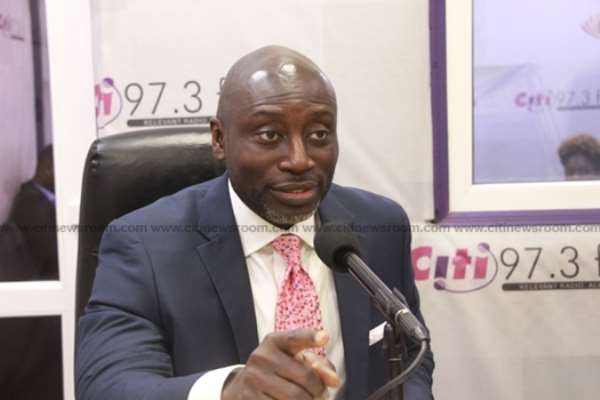 A disqualified independent presidential hopeful, Kofi Koranteng says his legal counsel has started processes to challenge his disqualification from running the 2020 December general elections in court.
Mr. Koranteng, was among 4 others who were disqualified for failing to meet the Electoral Commission's (EC) requirements.
Their disqualifications were announced on Monday by the EC when it provided updates on the selection of successful aspirants ahead of the elections.
For Mr. Koranteng, the EC explained that "There was no I.T issue with his nomination forms. However, the technical team found out that the 19 persons who had allegedly supported the CPP candidate also supported him. A further check revealed that these persons had not endorsed the candidate. Indeed, the CPP wrote to the commission about the issue, indicating that these persons are Executives of their party. The technical team found out that the signatures of the 29 persons were fake. The matter was forwarded to the CID of the Ghana Police Service who confirmed that the signatures were indeed fake. The candidate was therefore disqualified and will not contest for the 2020 elections."
But speaking on his Facebook Campaign page, Kofi Koranteng said he will in due time update his followers on his next line of action.
"We are going through an unprecedented time as an organization especially after the announcement by the EC. Our lawyers have advised us to desist from commenting on the matter until the procedures laid in place to challenge the EC are complete. So please bear with us. We will come back in due time to respond to the matter."
The other disqualified persons from the polls included presidential candidate of the United Front Party, Nana Agyenim Boateng, an independent candidate, Marricke Kofi Gane, an independent candidate; Akwasi Addae Odike of the United Progressive Party (UPP) and Kwasi Busumbru of the People's Action Party (PAP).
Marricke Gane, Agyenim Boateng to challenge disqualification from 2020 polls
A disqualified presidential hopeful, Marricke Kofi Gane, says he was not given the opportunity to correct all possible errors on his nomination forms that led to his disqualification from the presidential race.
For Mr. Gane, the EC's technical team found that a number of the signatures endorsing his form followed the same pattern.
According to the Commission, police subsequently came to the conclusion that a number of the signatures endorsing his forms were fake.
Mr. Gane said he would do whatever it takes to resolve the issue.
---citinewsroom
Like, subscribe and follow our photo reports here: