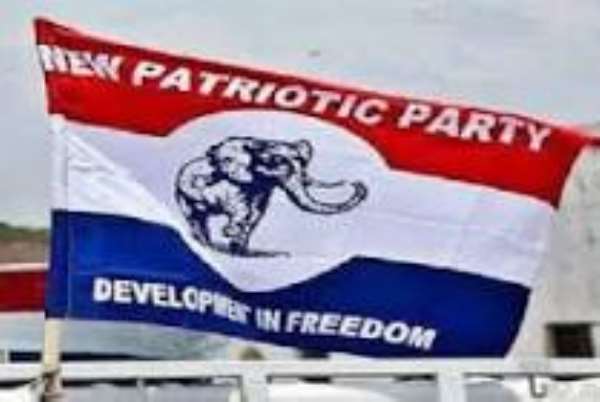 Outstanding Achievements
Contrary to what many in the opposition are advocating against the NPP Party, the NPP Party is a party for the unity of Ghana. It is a party that stands for modern progress and enlightenment. Free SHS, NABCO, Teacher Trainee Allowance, Nurses Allowance, Good infrastructural developments, 1 District 1 Factory, 1 Village 1 Dam, NHIS, Ghana Card, One district one ambulance, One million dollars for each district for development, University Students' Loans without a guarantor, and all other slogans adopted by the party since Mr. Akufo Addo's presidency attest to those notions of national unity, progress, and efficiency in governing the country. No region or district is left out in these important developments.
No members of the opposition parties do have the slightest ideas concerning how these slogans have evolved. The ruling government, therefore, has the advantage that if properly organized they could rule for the next 40 years in Ghana and deliver all the numerous developments they have arrayed for the successive years ahead.
The opposition parties, according to some unknown leaders' imaginations, their members should conduct "one region one secret engineered conflict." And a well-known prime candidate, thinking about the consequences of deaths as a result of the future legalization of the Okadas, promises "One Zongo one mortuary."
It seems their manifesto is filled with many things that are unattainable and, therefore, could lead them to have confusion in their minds that describe what we see around, complete apathy, and lack of enthusiasm to campaign in the country. To some of the big politicians of these opposition party members, the battle has already been won by Nana Akuffo Addo. So why border go out to campaign for a flag bearer who has been predicted to be a loser?
The Okada Saga
Instead of legalizing Okada, which will lead to many deaths and the disruption of activities in modern cities, I suggest to the NPP Party that they should invest, rather in the business by building sports stadiums. These stadiums can be at Accra, Kumasi, and Tamale to create meaningful jobs for these Okada riders. Ghana needs games that raise the spirits of citizens as well as provide jobs for the masses.
Thank God, the Vice President has also suggested for the Okada riders to think of tangible employments that could elevate their lifestyle a little bit. Okada Racing will give jobs to millions of people in Ghana. Direct watching in the stadiums, TV stations which will show in the country and abroad and the betting aspects could provide income to many Okada riders.
Okada Racing and Betting is the sure way to go for big business for these young men, some of them who do not have formal education. Let the NPP Party go for the Racing and betting way, which could offer decent jobs to Ghanaians as well as internationally make some brave Ghanaians stars. Also with the racing and betting of the Okada riders, the owner/owners after five years in business could easily list it on the Stock Market.
Non-Productive Promises
The NDC is a party that has a unique way of playing on the intelligence of some of these uneducated young men. They may be only using this avenue to look for more votes. But this manner would be considered a cheap, lazy, frivolous, and non-productive way which is characteristic of them.
Their inability to think deeply about the Nation's problems to give the right solutions has affected the development of this beautiful nation since they have ruled more than 30 years out of the 60 years Ghana became independent. They had succeeded in dwarfing the development of this country through their dirty propaganda tricks, which could be revealed by their prime leader seen inviting investors on TV shows, even though they had not engaged in any underground work.
The opposition party has never had the interests of the people at heart as they purport in their elegant manifestoes provided during the years but their selfish interests. Gigantic corruption practices follow them wherever they appear to function as a party. Recently, those kids involved in the secessionist disturbances is something that makes them glad beyond measure. It is the fulfillment of their masterminded operations to cause a commotion if they perceive of losing the election. Ghanaians are tired of these impostors who remind us of the PNDC regime, where barbaric behaviors were rampant.
Solution To Violence And Coup De Tat
When a gate to a place is locked, people take it seriously that no one is allowed to enter except one is permitted by the legitimate owner to do so. On the other hand, when a gate to a house is unlocked, it gives the signal that anyone could enter.
The same applies to coup de tat and unwanted engineering of violence. So far as there are no appropriate manners of dealing with it, ignorant and retarded individuals may try to test the patience of the people. I don't believe the current manner of using state security to deter potential doers is the best. It does not strongly show that citizens detest this improper manner of changing governments.
It signals that there is a loophole so far as we have not come far like the developed nations in our comprehension of what democracy is all about. Therefore, the need exist to make certain changes in the Constitution, which will be seen as "checks and balances" concerning this.
We have come far enough in our quest to become a well democratic society, but we still need to do more if we believe in the way science works. That is continually searching for the appropriate and best method of dealing with a particularly pressing problem. Please, citizens of Ghana, let us emulate others by continuously looking for a better way whereby perfection will result in the way we do things.
Once we stipulate in the Constitution that it is the National House of Chiefs that endorses the elected President of the Nation, then coup de tat contemplators could not go ahead and do it. We will see who will ever give them their kingdoms/territories to be ruled. That is the great advantage we have as a nation over other nations. So let the new way whereby the traditional leaders are aligned to work hand in hand in looking for solutions together with the state apparatus work.
Everything shows that the achievements of the current government are such enormous that the people of Ghana will allow Nana Addo Dankwah to continue for the next four years to do even bigger things.