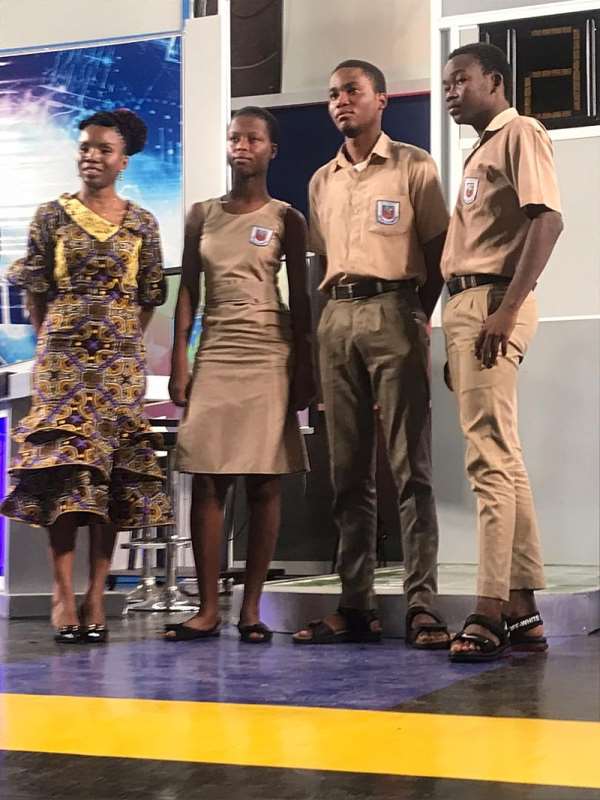 A tutor at the Keta Senior High Technical School popularly known as KETASCO in the Volta region, Nyerere Lakobor John has predicted that the school will win the 2020 edition of the annual National Science and Mathematics Quiz (NSMQ) Competition.
Mr Nyerere's prediction follows the school's third consecutive qualification to the Semifinals of the NSMQ competition for Senior High Schools in the country.
According to him even though Ketasco had previously qualified to the semi-finals in the two years of 2018 and 2019, the time has come for the school which has always been considered as an under dog to clinch the ultimate trophy for the first time.
Mr Nyerere Lakobor noted that the enthusiastic nature of the current students coupled with dedicated teachers and trainers, the school will not only qualify to finals but will win this years contest and bring the trouphy to the Volta region for the first time.
"Our current students are very enthusiastic and the tutors and trainers are very dedicated, so we will not only qualify to the finals but we will win the trophy for the Volta regionfor the first time" ,he noted .
Mr Lakobor who is a regular contestant in the popular What Do You Know Quiz competition on GTV and Radio Ghana expressed disappointment that the Media has not given the needed attention to schools such as Ketasco but rather focus on schools like Presec, Legon, Adisco, Achimota, St.Perter's, Opoku ware, Prempeh College, St. Augustine College and the likes.
Ketasco he said 'shall pull a surprise this year'.
Ketasco is expected to lock horns with former champions Adisadel College and Achimota School on Tuesday for a slot at the grand finale.
The annual National Mathematics and Science Quiz (NSMQ) Competition is a science and mathematics content based national level quiz competition for senior High school in the country.
It is produced by Primetime Limited since 1993.