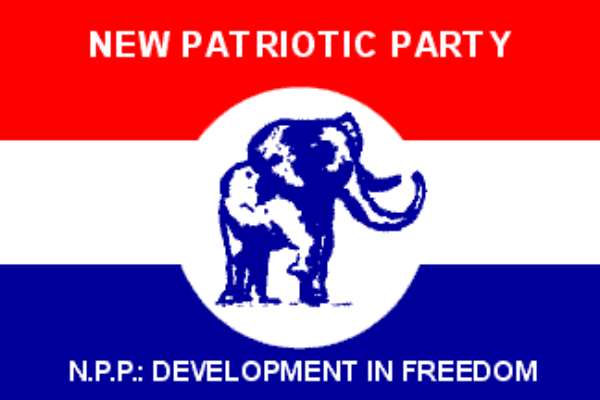 The aspiring Member of Parliament (Independent) for Bekwai Constituency in the Ashanti region, Lawyer Kwasi Amofa-Agyemang has complained of attacks on his campaign team.
The assailants have reportedly attacked the security of the independent candidate and media personnel during campaign tours in the constituency.
Addressing a press conference on the prevailing violence in the Bekwai Constituency and the inaction of the police at the Fore Court of Yeguaa Hotel in Bekwai on Wednesday, Lawyer Amofa-Agyemang listed several instances where his campaign team members and supporters have been attacked with machetes, slapped, beaten amid death threats and anonymous phone calls and text messages by operatives of the incumbent MP, Lawyer Joseph Osei-Wusu.
He said what is most worrying is that some of these attacks and threats happened right in the presence of the Bekwai police and "these unprovoked attacks have been reported to the police but the District Commander refused" to act on them.
The 'Amansie Broni', as he is affectionately called, said "we have come to the conclusion that the District Police Command at Bekwai is unwilling to act on any security infractions reported to them and this has created a state of insecurity in the constituency and our team members are exposed to imminent danger."
The inaction of the police also appeared to be emboldening the errant operatives of the incumbent MP which dangerously portends to calamity that may befall the constituency.
Lawyer Amofa said he has made a public declaration to contest the upcoming elections as an independent candidate and a public commitment to conduct himself and his campaign with comportment and within the law, and expected "our opponents to do same and eschew violence and any destructive tendencies that could undermine and threaten the peace within the constituency".
The parliamentary aspirant said whilst "we restrained ourselves and our supporters from responding to the provocations and intimidations from our opponents with an equal measure of force, they seem to be unleashing more violence on our team members and supporters and their leader (Deputy First Speaker) has not once condemned the lawlessness and violence by his followers because he profits from the violence.
"I do not want violence and will always choose peace over violence on any day, and always encourage my followers to do same, but we should know that whilst we desire to ensure peace, our supporters are also human beings with endurance limits, and like all other human beings, they may be compelled to take steps to defend themselves against the incessant aggression from our opponents if nothing is done to curb the violence".
Lawyer Amofa-Agyemang and his supporters have therefore pleaded with President Akufo-Addo and the security agencies to designate Bekwai as a flashpoint and take immediate steps to provide adequate security in the constituency to avoid possible violent clashes that could result in loss of lives and destruction of property.
"We do not want our constituency to revisit what happened in 2008 which resulted in senseless destruction of property and loss of lives. What is happening now appears to be following the same trend and trajectory of what happened in 2008. The signs are clearly written on the wall, we have sounded the alarm bell, but it seems no one wants to do anything about it," Lawyer Amofa-Agyemang has indicated.