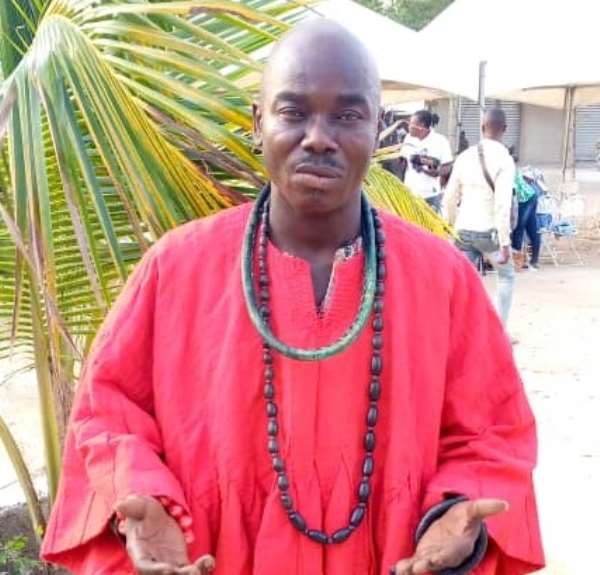 KILLED! Nai Osipi Darko
The Kasoa area has become notorious for lawlessness, criminality which is by and large traceable to land issues.
One of the stories in yesterday's edition was disturbing because it was about murder over land issues.
It is unnerving for somebody to lose his life over land under circumstances which are anything but sensible.
Even before the already commenced investigation into the latest Kasoa murder comes to an end the fact that it is about land issues which have dogged this part of the Central Region makes the subject even more disturbing and curious.
We have observed the efforts of the Police Administration in addressing the security lapses at Kasoa. It is regrettable, however, that these efforts have not registered the desired dividend of peace in the area.
There are instances where some law enforcement officers ironically fuel the trouble as they become active players in the wicked schemes.
The current response to the security challenges in the Kasoa area and indeed other parts of Accra over land are not effective and, therefore, call for a new approach.
A national policy fashioned out to address the challenge would be in order and we are all for that.
Such a policy should create a common platform, a committee of sorts made up of chiefs, owners of land, security agents and state agencies in charge of land matters with a view to considering appropriate regulation to manage and sell land.
Indeed, this template must be applied to other areas in Accra where the challenge remains for now intractable.
There is no doubt in our minds that this challenge can be addressed when an appropriate policy is not only adopted but also implemented to the letter.
Thorough investigations are hardly conducted in a manner that would assist in compiling enough data for future management of the land debacle in the country.
Such data is urgently needed in our national effort to stop the nonsense of murder over land.
The Property Fraud Unit at the Police Headquarters, we can bet, is overwhelmed by assortment of land-related issues, some of them ending up in court.
It is for this reason that we are calling for a new approach, away from the 'fire service' response which does not offer a permanent solution.
A way must be found to stop the double sale of land and to ensure that those who buy such lands pass through the proper channel so they are not duped as many are leading to such avoidable fatalities.
We must compel land guards to consider other breadwinning options away from their current criminal ways which provide impetus for more challenges over land ownership.