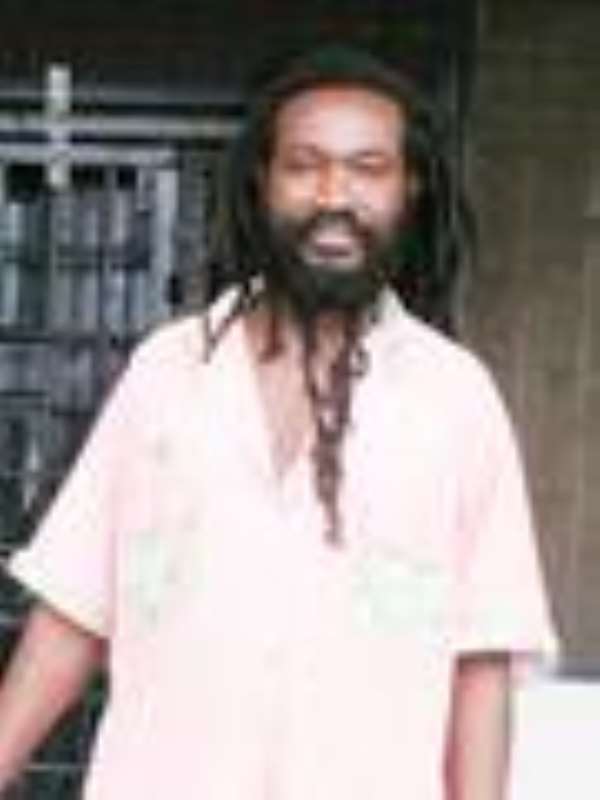 Khex Pongo
I thank God that I am not an armed robber, or a thief. I am only a 'wee' smoker". These were the words of Khex Pongo, 45, who was arrested by the police at Nungua in Accra for dealing in cannabis.
His arrest follows a routine check by the Highway Patrol Unit of the Ghana Police Service when a Nissan urvan bus with registration number GR 2501 S at Frankadua in the Eastern Region, driven by one Ibrahim Amartey was stopped.
Deputy Superintendent of Police and (DSP), Commander of the unit Mr. Owusu-Donkor told the Times that on Saturday, September 30, in the course of checking the car, they discovered three mini sacks of dried leaves suspected to be Indian hemp.
The Commander said Charles Ahame 24, one of the passengers claimed ownership of the sack and its content, and was immediately arrested.
Mr. Owusu-Donkor said during interrogations, Ahame mentioned that he was sending the stuff to Khex Pongo, a father of six, (raster man) residing at Nungua. He led the team to Nungua, where Pongo was arrested. A search was conducted in his house where two black polythene bags containing similar leaves, seeds and bitters were also found.
Other items found on him included a camouflage military jacket, liquid substance in a small bottle suspected to be mercury, smoking pipe, and wrappers.
Meanwhile one Tornu Kyei, 24, who was in the house with Pongo was also arrested after a search on him revealed one wrapper of leaves believed to be Indian hemp in his right hip pocket.
The suspects are assisting the police investigations into the case and would be arraigned before court.