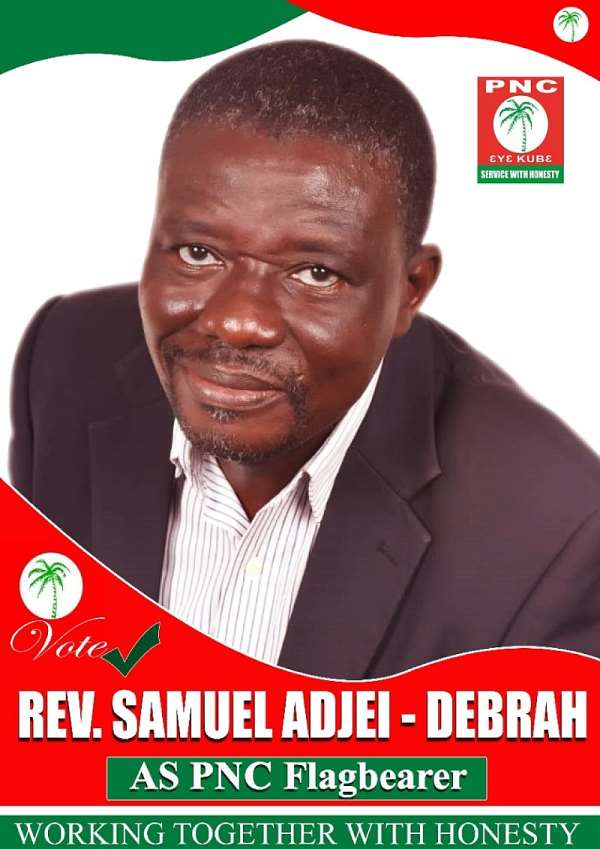 A flagbearer hopeful of the Peoples National Convention (PNC), Rev Samuel Adjei Debrah has today commenced a campaign tour to woo delegates to vote for him to lead the party in the December 7 polls.
The Minority party is preparing its house to wrestle power from the ruling government, the New Patriotic Party (NPP) in the upcoming 2020 General Elections.
With just about three months to the polls, PNC is getting ready to choose its leaders for the challenge.
On that background, Rev Samuel Adjei Debrah has started a campaign tour today Friday to some constituencies across the country to convince delegates to vote for him lead the party in the 2020 elections.
The Campaign Slogan of "Working Together in Honesty" would be taken to the Ashanti, Bono East, Savanah, Northern, North East, Upper East, and Upper West Regions where the candidate would grace the Regional Delegates Conferences of the party.
The tour is expected to afford Rev. Samuel Adjei Debrah the opportunity to interact closely with the constituency and regional executives who are the real pillars of the party.
In addition, he would share his vision for the party and Ghana as well as why the PNC remains a viable alternative to the NDC and the NPP.
Below is a press statement: