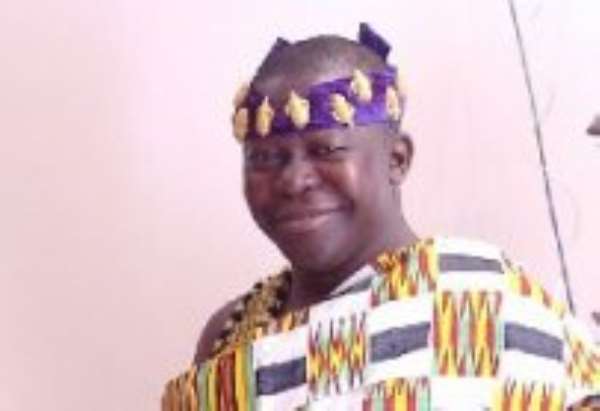 Otumfuo Osei Tutu II, the Asantehene, has called on the Ministry of Finance and Economic Planning to liaise with affected chiefs and other landowners around the Barekese and Owabi Dam catchments areas and pay them their compensation.


He said this would not only enable the people to leave the area for resettlement but would end unnecessary confrontations, while prolonging the life span of the dams.
The Asantehene said this after he had inspected the two dams in the Atwima-Nwabiagya District, during his tour of the area to acquaint himself with the development of the dams on Thursday. Otumfuo Osei Tutu, who was accompanied by Mr Emmanuel Asamoah Owusu-Ansah, the Ashanti Regional Minister, Madam Patricia Appiagyei, Kumasi Metropolitan Chief Executive and other chiefs from the Kumasi Traditional Council, earlier toured a community centre and Subin Valley Car Park projects, which are under construction in the Kumasi metropolis.
The Asantehene stressed the need for the chiefs in the catchments areas to inform the affected farmers to stop all human activities in the area, as a way to protect the inflows of the Head works, while they await their compensation.
He asked the management of Ghana Water Company Limited (GWCL) to embark on income-generating programmes to raise funds to support the rehabilitation of the dams and its maintenance.
Mr Owusu-Ansah urged the staff of the company to desist from farming in the area, saying, "It would be annoying to stop somebody from doing something, while you do the same thing".
Mr Thomas Ofori-Donkor, Atwima-Nwabiagya District Chief Executive, noted that some people had encroached on the land, because they did not see the usefulness of the dam, since they were near it, but were not benefiting from it.
The Asantehene toured some waterways in the metropolis that had been encroached upon and asked Nana Dwomo Sarpong, Director of the Friends of Rivers and Water Bodies, an NGO in Kumasi to compile the list of waterways that had been encroached upon for study.
At the Community Centre Project at the Manhyia constituency in Kumasi, which is being financed through the MP's common fund and the community, he told the consultant and the committee supervising the project to be transparent and involve the people so that they feel part of the project and support it.
Otumfuo Osei Tutu got to know at the Subin Valley Lorry Park Project at"Dr Mensah" area that, one Madam Mercy Armah claimed ownership of the land, and while the case is before court, she is constructing a three-storey building on part of it.
He called for thorough investigations into the case, while Nana Akwasi Agyeman, former Kumasi Metropolitan Chief Executive called for the immediate demolition of the building, which is sitting on a culvert.