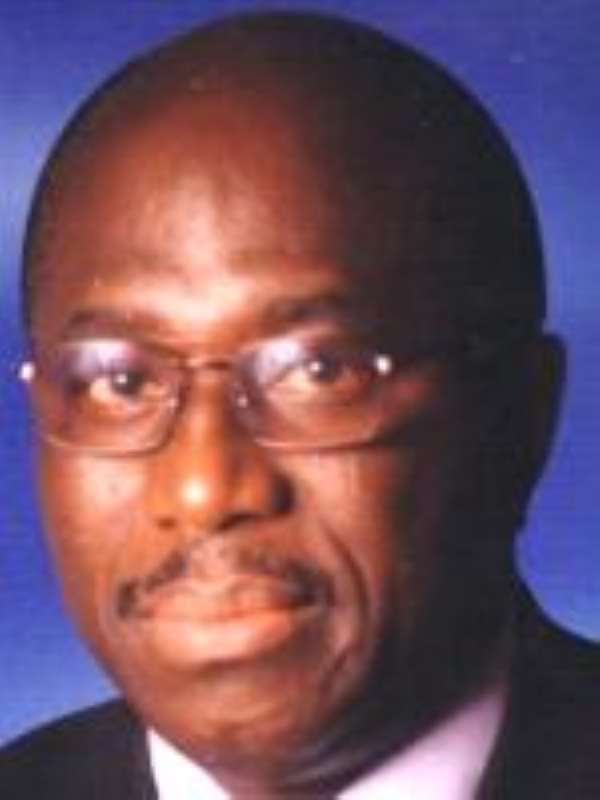 Dr Richard Anane
A poll conducted by ADM on whether the President should sack Dr. Richard Anane on the recommendation of CHRAJ or not, shows that out of the 1,200 people who voted, 750 voted for him to be retained, 300 voted for him to be sacked, while 150 voted that the President should be left alone to decide.
As part of the compilation for the polls, ADM took into consideration the numerous emails that came into our inbox. "I think Anane has every right to protest this ruling. We shouldn't push him to resign; he who has not sin should show up. We must leave everything to the president, he has the final say", Victoria- U.S
"Are we really this ******? I am just flabbergasted by his behaviour. What does Anane and his lawyers take us for? In all reality, it doesn't matter what the CHRAJ, Attorney General, or Fast Track courts have to say. President Kufuor appointed and can remove Anane as Minister of Transportation anytime he so chooses to do so. Why is it so hard for some of our people to understand this simple fact? Please, people, let's grow up and stop paying anymore attention to this act perpetuated by Anane and his lawyers", Yaw Adu- Asare- Kumasi.
"Well I think Anane wants to clear his name before he resigns or otherwise, because the record can affect his political career. You know what, all those who think the report of CHRAJ should be discarded are wrong.
Even if everybody in Ghana fornicates that is their problem. But a public officer and a health minister for that matter should be very careful about his moral life and where he opens his zip. Whatever decision taken by the president would be respected but I wish he makes Anane stay because he is not corrupt".