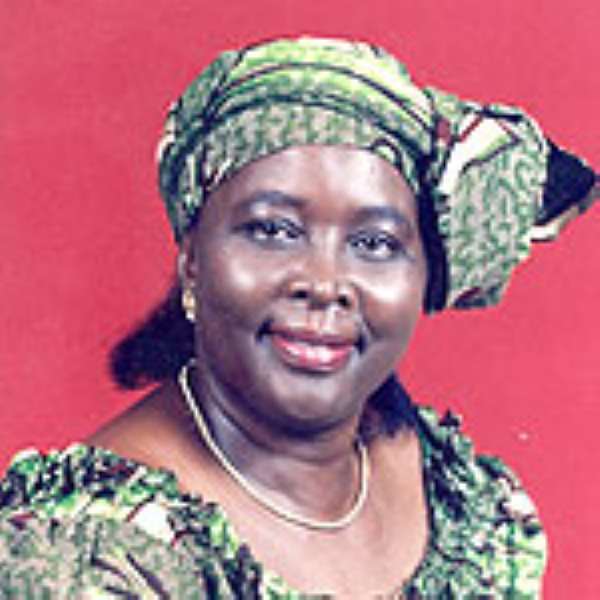 THE CENTRE for Responsible Democracy, Africa (CRD), a non-governmental organisation, has launched an initiative, National Women's Forum, to identify and discuss some critical challenges facing the Ghanaian woman and to develop effective mechanisms to enhance their status at all levels.
The initiative, which is designed for women of different professions, capacities and capabilities, is expected to serve as platform for them to merge their various ideas that would contribute significantly towards national development.
Additionally, the programme is also aimed at enhancing the socio-economic and political status of women and to promote gender equality among them to increase gender mainstreaming.
The programme, which has the support of the Ministry of Women and Children Affairs (MOWAC), is expected to discuss pertinent issues that matter most to women to ensure that participants are well-equipped to manage family matters and resources efficiently in homes and offices respectively.
In this direction, the NGO has also introduced a diabetes screening exercise free for participants.
Briefing the media and participants in Accra, the Executive Director for CRD, Mr. Godwin Adjei, noted that challenges facing women in recent times were so complex and diverse that, they could not afford to spurn any support hence the need for the organisation to accelerate this programme in order to achieve targeted goals.
He said the programme would provide a learning centre for women to exchange ideas and experience, aimed at addressing some negative issues affecting children living on the streets, drug addiction, prostitution, armed robbery among others.

On her part, Hajia Alima Mahama, whose speech was read on her behalf by Mr. Kojo Amoakwa, the Chief Director for MOWAC, added that the programme would go a long way for women t realize their full potentials.
She said, "the Ministry has formulated policies to address women and children issues and to sensitize the public on gender mainstreaming to enhance the survival and growth of children as well as the protection of the rights of women"
Ms. Joyce Aryee, Chief Executive of Ghana Chamber of Mines, who chaired the function, urged women to use this opportunity to exploit into new areas that would empower and position them in the right perspective to in order to improve their status in the country and also commended the NGO for such a thoughtful initiative.