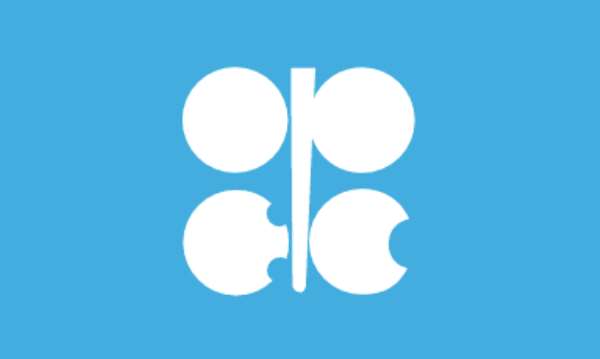 Crude oil rose for a second day in New York on concerns that the Organization of Petroleum Exporting Countries may cut production because of falling demand in consuming nations during the rest of the year.
OPEC, which pumps about 40 percent of the world's oil, reduced its forecast for fourth-quarter oil demand on Sept. 15 to 85.6 million barrels a day, citing the impact of high prices and slower growth in Europe and the U.S. The group should reduce output quota if prices fall below $60 a barrel, Iran's oil minister, Kazem Vaziri-Hamaneh, said last week.
"It's quite possible they will cut output sometime in the next few months as the oil price heads down," said Shane Oliver, chief economist at AMP Capital Investors in Sydney. "This may be a signal that we are starting to see the bottom in oil prices."
Crude oil for October delivery rose as much as 37 cents, or 0.6 percent, to $63.70 a barrel in after-hours electronic trading on the New York Mercantile Exchange. It traded at $63.68 at 3:02 p.m. in Singapore.
Oil has fallen 19 percent from the record $78.40 reached on July 14. The slide accelerated the past three weeks as reports showed rising gasoline and distillate stockpiles in the U.S., the world's biggest oil user, and as the risk of United Nations sanctions being imposed against Iran eased.
The October contract fell to $62.03 a barrel on Sept. 15, the lowest intraday price since March 23. It closed at $63.33, an 11 cent gain, and just the second increase in 10 days.
Forecast Demand
In London, Brent crude oil for November settlement rose as much as 19 cents, or 0.3 percent, to $63.52 a barrel on the ICE Futures exchange. It was at $63.51 at 2:51 p.m. Singapore time.
World oil demand peaks in the fourth quarter when refiners make heating fuel for the northern hemisphere winter.
OPEC's forecast for the quarter, a 2.2 percent rise from a year ago, was 300,000 barrels less than the group estimated a month ago. Slower economic growth and weaker-than-expected summer fuel demand in Europe and the U.S. were cited for the reduction.
"There is a reluctance to sell now that it's got down into the low $60s," said Tobin Gorey, a commodities analyst at Commonwealth Bank of Australia Ltd. in Sydney. "People are starting to look for some reaction from OPEC."
Oil was expected to trade little changed near $63 a barrel this week while European nations try to broker a peaceful solution over Iran refusal to end its nuclear program, according to a Bloomberg News survey.
Fifteen, or 45 percent, of the 33 analysts, traders and brokers surveyed on Sept. 14 expected prices would be unchanged this week. It was the biggest percentage expecting prices to be little changed since the survey was introduced in April 2004. Eleven forecast a drop and seven expected an increase.
Gasoline Rises
Gasoline for October delivery rose as much as 0.79 cent, or 0.5 percent, to $1.5829 a gallon in after-hours trading. It was at $1.5809 at 3:02 p.m. in Singapore.
The contract rose 1.5 percent on Sept. 15, the biggest gain in three-weeks, after a Commodity Futures Trading Commission report showed hedge-fund managers and other speculators increased their bets on rising prices for the first time in eight weeks. Gasoline fell to $1.5350 on Sept. 12, the lowest since February.
Heating oil for October delivery rose 0.87 cent to $1.7110 in after-hours trading, after falling the past 10 trading days.
To contact the reporter on this story: Gavin Evans in Wellington at [email protected]; Christian Schmollinger in Singapore at [email protected]