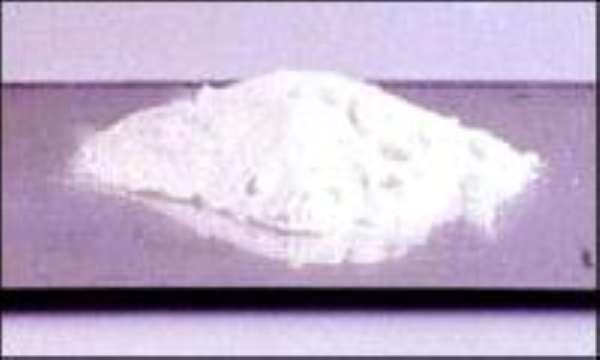 FOR the fifth time, Prince Tibu-Darko, 49, a Tema-based businessman standing trial on suspicion of dealing in narcotic drugs, was refused bail when he appeared before an Accra circuit court on Thursday.
When the case was called, Chief Inspector Ben Darfuor, who stood in for ASP George Abavelin, the prosecutor, prayed the court to adjourn the case for a week to enable the prosecution to refer the case docket to the Attorney General's Department for study and advice
This prompted Gabriel Pwamang, counsel for Tibu-Darko, to renew an application for bail for the accused.
He said: "We are dealing with the liberties of an accused person which has been taken by the state. There is a lot of lackadaisical attitude on the part of the prosecution in this matter.
"The prosecution is not anxious to put him on trial even though we are ready to contest this case.
The non-prosecution of this case is an unreasonable encroachment of his liberties," he added.
He said the defence was prepared to comply with orders and conditions of the court and would appear to stand trial if granted bail.
Chief Inspector Darfuor at this stage cut in to say. "It is not a deliberate act to delay the court processes. This case comes under the narcotic related offences and we need to act properly."
The judge then remanded Tibu-Darko until September 25 saying, "the arguments made by counsel are no difference from those that were made earlier on and which I refused a bail."
Tibu-Darko, owner of the Koreana Hotel and Komaney Forex Bureau in Tema, was arrested on August 9 on suspicion of dealing in narcotic drugs.
The facts as presented by DSP Abarelin on the accused's first appearance were that Tibu-Darko owns a fishing company in addition to the hotel located at Community 12, Tema.
The accused, according to him does other activities apart from the hotel business, and "these include the distribution of narcotic drugs, particularly cocaine."
The prosecutor said the police mounted surveillance on the accused and he was arrested on August 9.