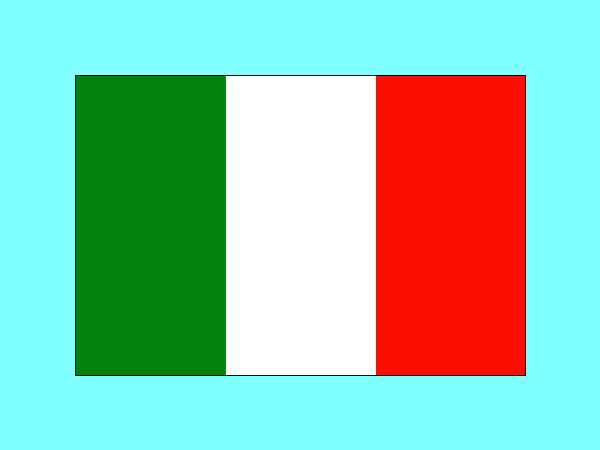 The Italian Embassy and Ghanaian Government officials have began negotiations over a proposal by Italy to offer 1,000 job opportunities on its labour market to Ghanaians annually. The vacancies would be in areas such as construction, agriculture and services, provided Ghana could offer skilled personnel in those fields.
On the Ghanaian side of the negotiations are the ministries of the Interior and Foreign Affairs, Regional Cooperation and NEPAD. The Director of Immigration, Ms. Elizabeth Adjei, made this known to Daily Graphic in an interview shortly before she departed for New York to participate in a high-level dialogue on migration being organised by the United Nations (UN).
She said the Italian proposal formed part of the Ghanaian Government's efforts to streamline migration issues in the country. The Minister of the Interior, Mr. Albert Kan-Dapaah, is leading Ghana's delegation to the UN platform on migration, which takes place from September 14 to 16, 2006. The delegation includes officials of the Ministry of Foreign Affairs, Regional Cooperation and NEPAD, National Population Council and the University of Ghana, Legon. Ms. Adjei said Ghana would be seeking a framework to ensure legal flow of migrants to countries and legalization of irregular migrants.
She said Ghana would seek an extension and enforcement of the quota system of migration such as what existed between Spain and Latin American countries. She explained that it was important that quota system was extended to African countries so that Africa could also miximise the potential of the global labour market. According to her, if that was achieved, African countries, particularly Ghana, could streamline her training programme to meet the specific needs of countries seeking labour.
Ms. Adjei noted that although some of the developed countries abhorred the incidence of irregular migrants, such as countries albeit engaged their services under conditions of under-payment and shabby treatment. She said Ghana would in October this year, launch a national migration information campaign to educate and inform Ghanaians on job availability in various countries and how to get to those countries legally, and other requirements. She explained that the information campaign would encourage people to train in skills that would make them legal migrants and to help reduce their desire to undertake illegal and tortuous journeys across the Mediterranean.
The Director of Immigration said since the forum would be the first-ever UN platform for the discussion of migration issues, Ghana would be exploring ways of using migratory flows to support her development effortsShe said it was estimated that three million Ghanaians were residence outside the country, but contributed significantly in many ways to the development of Ghana. "Remittance level has multiplied since the beginning of the millennium and is now the largest foreign exchange flow into the country," she said. Ms. Adjei said Ghana was also aware of the loss of certain skills, and their effects on certain sectors of the economy, a problem which needs to be addressed. In that vein, she said, Ghana would be pushing for more technical assistance for research and analysis of data to fully understand the scope and nature of migratory flows from Ghana.