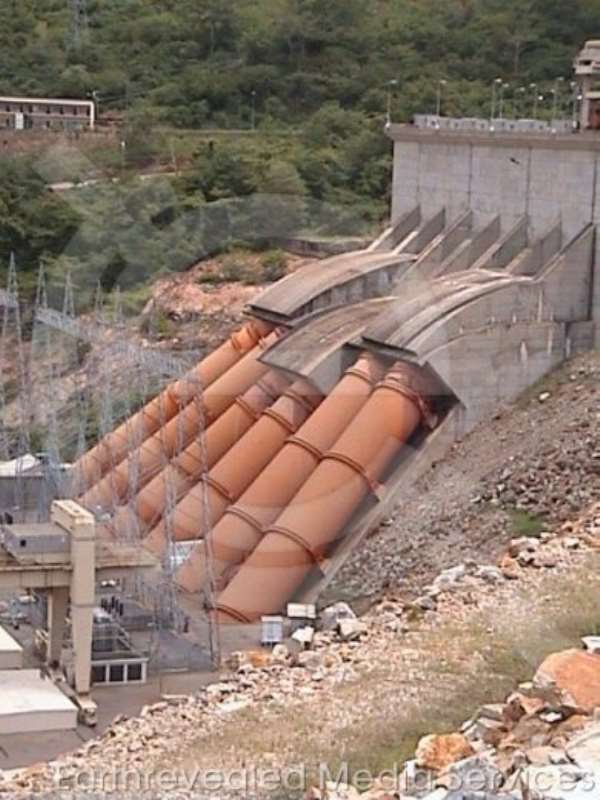 The Meteorological Service Agency says the northern regions of the country are now experiencing adequate rains which give some hope that the level of the Volta Lake might increase in due course. Commenting on last Sunday's countrywide rainstorm, Aryilan Juatu, the Agency's Kotoka International Airport Officer-in-Charge, cited Wa which is in the Volta Basin and falls within the lake's catchment area, as having 101 millimeters of rainfall in one day.
This gave an indication of a possible rise in the level of water in the Volta Lake, he told the Times in an interview yesterday.
Mr. Juatu described last Sundays rainstorm as the beginning of a series expected to hit Ghana from now until the middle of November.
It was an organised system that moved into Ghana from Northern Nigeria and hit the adjoining Countries which subsequently affected the whole country, he said.
It also marked the beginning of the minor rainy season in the Southern part of Ghana. He said the rain was quite significant, but there was still some doubt as to whether the run-off emanating from it would be adequate to affect significantly the level of water in the Volta Lake.
Mr. Juatu said that reports reaching Accra Office indicate that farmers are quite satisfied with the rainfall distribution in the north. This is against the pattern in the Southern parts of the country which lost out early and prevented good farming activities this year, he said.
He said the Agency was still monitoring the situation and will keep the public informed as and when there are any significant changes in the weather pattern.
On the cold weather condition that was experienced in the southern parts of the country in August, Mr. Juatu indicated that the cold spell is over for the year and warned the public to be prepared for hot afternoon temperatures and warm rights.