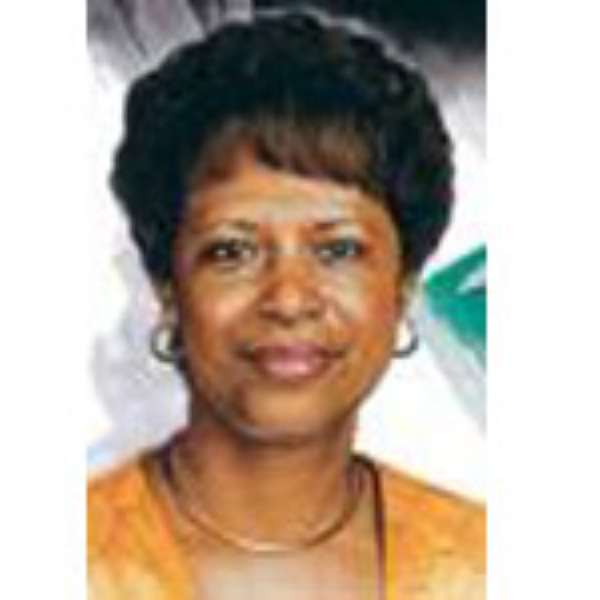 Ms Pamela Brigdewater, US Ambassador to Ghana
The United States Ambassador to Ghana, Ms Pamela Brigdewater yesterday expressed satisfaction at the use of funds disbursed to Community-Based Organisations for development projects. "We are satisfied with the use of the grants given," she said, adding that those who did not live up to their obligations were in the minority.
Ms Bridgewater was speaking in an interview with the Ghana News Agency in Accra after a ceremony where 11 community-based organisations were issued with cheques totalling 70,000 dollars to boost development projects under the Ambassador's Special Self-Help Programme (SSH).
The beneficiary communities are Simms Secondary School Parent-Teacher Association at Fawoade in the Ashanti Region, which received 4,000 dollars and Kyeremfaso Disabled Farm Complex also in the Ashanti Region, which took 7,000 dollars, Asiri Presbyterian Library Project in the Brong Ahafo had 5,000 dollars, Noryine Junior Secondary School in the Upper East Region had 8,000 dollars and Nyanyano Methodist Primary School in the Central Region was given 7,455 dollars.
The others were Assin Bosomadwe Community, which received 2,845 dollars for the completion of their library, Lolobi Integrated Community Centre for Employable Skills in the Volta Region had 3,500 dollars Safam Women Livestock Project in the Northern Region was given 4,000 dollars Hope Training Centre set up by the Church of Christ had 6,000 dollars Savelugu School for the Deaf Water Project had 10,200 dollars while the Buli Women Water Project in the Upper West Region took 12,000 dollars for the construction of shea butter processing project.
Ms Bridgewater said the US Government's continued support for such projects was due to the prudent use of the funds by the earlier beneficiaries. "The fund is well managed and utilised by the communities and those who did not make the best of it are in the minority due to one reason or the other," she said.
The Ambassador noted that out of the 350 applicants only 11 were approved due to limited funding saying; "the potential projects and their needs were real as indicated by the project co-ordinators."
Ms Bridgewater expressed optimism that the programme, which was expanded from Togo in 1964 to include almost every African country, would empower communities through increased access to education, health, vocational training and sanitation.
"Through the Ambassador's Special Self-Help Programme, the US Embassy in Accra has provided over 1.3 million dollars funding to 342 projects in Ghana over 16 years."