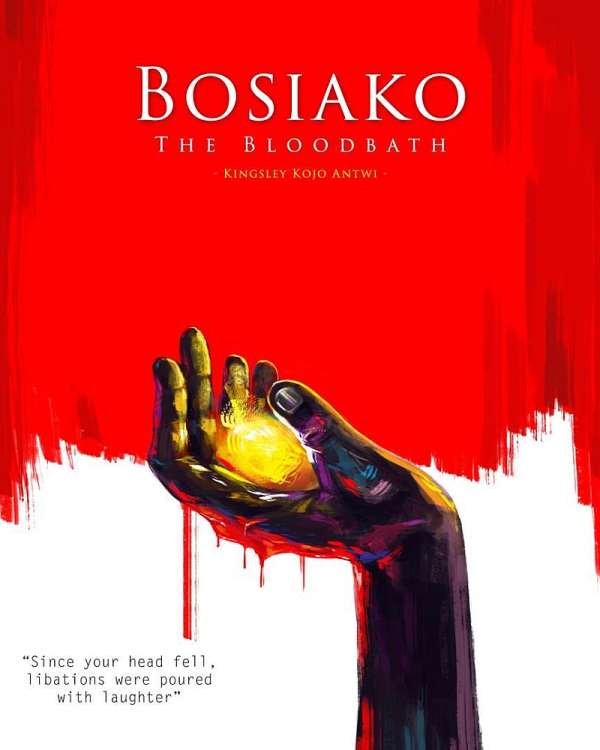 "See how they paraded your head at the market square; what pricked the eyes of the angry skies?" This is how Kingsley Kojo Antwi revs the engine of his new poetry book which takes readers on an enthralling journey of the writer's life on earth.
Many of us have heard and read about how Bosiako sacrificed his head for the victory of the Asante kingdom and this book turns out to be another interesting narration of that episode.
The writer cries, "His life was sampled; half of salt and something else; just another mortal with veins; a peasant who owned acres of doubts." Bosiako: The Bloodbath is indeed a rollercoaster of deep imagery that plants poetry lovers in the middle of the action~ the bloodbath.
"Bosiako: The Bloodbath" encapsulates the earthly journey of the author, Kingsley Kojo Antwi, who with his decade of experience in the field of writing has managed to express himself in his life experiences thus far through the art of poetry. He touches on themes like life, love, tradition and spirituality.
If you are a lover of poetry, you know which book to read next.