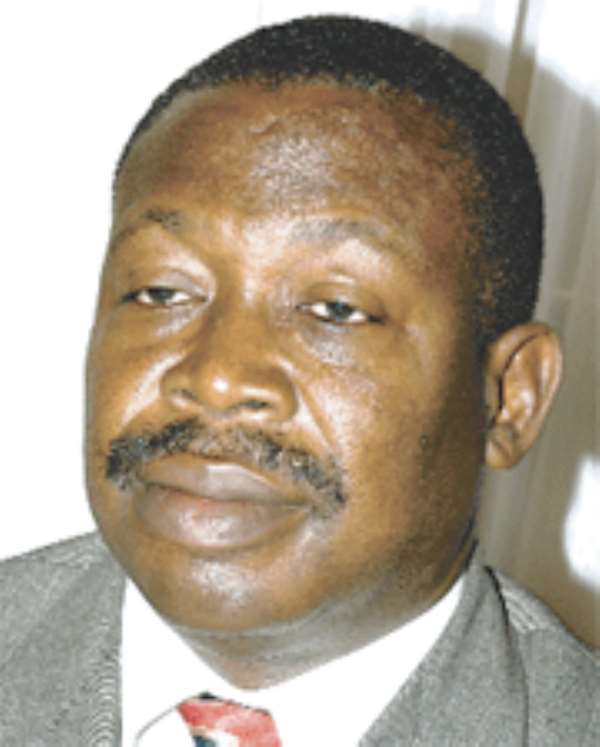 As the arguments and polemics over the recent spate of cocaine busts and disappearance and consequent events rage on, there is now another twist to the saga that has led to a clash of war of words between President John Agyekum Kufuor and the Campaign Manager of Professor John Evans Atta Mills, Rojo Mettle- Nunno, over the latter's association with a suspected fugitive drug baron, Geraldo Vasques.
In the midst of what has generated intense controversy in the country, Robert Joseph Mettle- Nunno has stated categorically that he would drag President Kufuor before the Justice (Mrs) Georgina Wood Committee to tell it who in his (Kufuor's) opinion are behind the cocaine hauls into the country.
"I have a copy of President Kufuor's tape and I and waiting to invite him to appear before the Georgina Wood Committee", Rojo said, adding, since "he(Kufuor) seems to have so much information.
President Kufuor is reported to have stated at the week end at a commissioning of an NPP office complex that, with the testimony of some people who have so far appeared before the committee "we now know those who have brought cocaine into this country.
He said this in reference to Mr Mettle- Nunno who appeared before the committee last week in view of his (Rojo's) association with Geraldo Vasques before the police busted 588 kilogrammes cocaine at East Legon residence of the suspected drug baron last year.
Whiles President Kufuor, by his utterances, believes that Rojo's association with suspected drug barons makes him culpable and should take the blame for lack of due diligence on his part before going in to accept such an offer to work with Vasques, Rojo on the other hand, has described as irresponsible the President's statement on the on-going probe into cocaine matters.
Speaking on Peace FM's Morning Show dubbed Kokroroo's yesterday, Rojo described as an absolute disgrace to the nation the President's posturing in making what Rojo termed as outrageous utterances.
He called on President Kufuor to resign his high office, advocated the institution of an international independent commission to investigate the matter and damned the President for receiving a copy of the secret tape as far back as May and yet refusing to act on it.
Fuming with rage, Rojo questioned when the President became an immigration officer to know who brought in the so- called Venezuelans into the country. "Kufuor should bow his head in shame over his irresponsible statement," Rojo affirmed.
According to Rojo who was Professor Atta Mills' Campaign Manager for the 2004 elections, Mr Eric Amoateng used cocaine money to campaign for President Kufuor but the President said nothing about that. Also, three NPP women of Dzorwulu were busted over cocaine in 2001, but up to date nothing has been done about the case.
Rojo further said that he was in the process of acquiring land in the free zones for Vasques for the production of brassier and other clothing for women, and he was offered the directorship of the company but had not yet signed up for t when Vasques left the last time.
But Press Secretary to President Kufuor, Andrews Awuni who was also on the same programme, expressed doubts that an adviser of a company like Compimchex would be paid an amount of 1 million cedis and quizzed, "can you believe that."