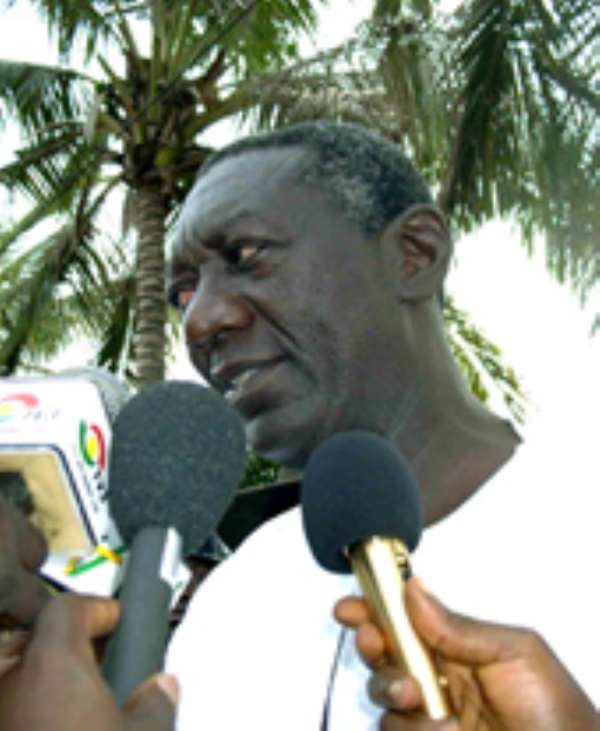 President J. A. Kufuor yesterday expressed concern about the increasing spate of irresponsible journalism in a section of the country's media and called on the National Media Commission (NMC) to effectively play its role as the regulator of the media.


He said it is not proper that some newspapers continued to publish screaming and sometimes "treasonable headlines" that go unnoticed by the NMC which has oversight responsibility over the media.
The President expressed these concerns when members of the NMC paid a courtesy call on him at the castle.
He described a recent headline in one of the private newspapers as "treasonable," saying that the government could have acted on it and still be within the confines of the law if it had not restrained itself.
Under such circumstances, he said the NMC could have called the editor of that newspaper to order.
President Kufuor noted that many media houses had sprung up under the current democratic dispensation, adding that they needed to be streamlined since they played very important roles in shaping people's opinion.
He said it is unfortunate that a section of the media tended to forget that they have a duty to protect the integrity of the nation and its peoples.
"Just as they have a duty to keep politicians on their toes, so should they also be kept on their toes," he said.
President Kufuor therefore called on the NMC to exercise its constitutional authority effectively, saying that "more is expected of the commission so that those who go wrong can be corrected."
The chairman of the NMC, Paul Adu Gyamfi, commended the government for not interfering in the activities of the commission.
He attributed whatever achievements the commission had chalked to the collective efforts of all the members.