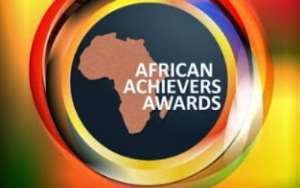 African Achievers Awards launches Feed Africa project; a humanitarian response community outreach to COVID-19 pandemic with food items and facemasks.
In just a few months, the rapid outbreak of the COVID-19 presents an alarming health crisis that Africa is grappling with.
In addition to the human impact, there is also significant economic, business and commercial impact being felt in Africa
The African Achievers Awards officially launched the second phase of the COVID 19 FOOD BANK PROJECT INITIATIVE in a bid to complement Government effort and donor partners in the fight against COVID 19 pandemic in Sierra Leone.
The organisation distributed several bags of rice, packets of pure drinking water, face masks and palm oil to orphans, widows and disabled persons in Juba, Lumley, Aberdeen, Wellington, Jui and Waterloo communities in Freetown Sierra Leone.
On behalf of the AAA, the Country Representative Mr. Abdul Wahab Bangura stated: "We will continue working with government, Organisations to strengthen psychosocial support, food outreach and medical materials particularly for the most vulnerable persons."
Mr. Wahab further thanked the following partners Rokel Commercial Bank, Md. Simbirie C. Jalloh, Rev. Dr. Max CAWilliams (Destiny Shipping), Dr. Walton Gilpin (Rcbank), Mrs Patricia Bah, Mr. Mohamed MM Kallon, Hon. Joseph Fitzgerald Kamara Esq, Mr Mohamed Pa Momo Fofanah Esq, Alfantic Boutique Plus
RASH Construction and Hon. Alusine Kanneh.
The food bank project will hit Nigeria in a few days then spread to other African Cities.
About AAA
African Achievers Award from its inception has consistently honoured great African Achievers from African Leaders, Young Achievers, community builders across the continent. The Awards ceremony has fast become established as one of the biggest gatherings of influential and global African Achievers on the continent.