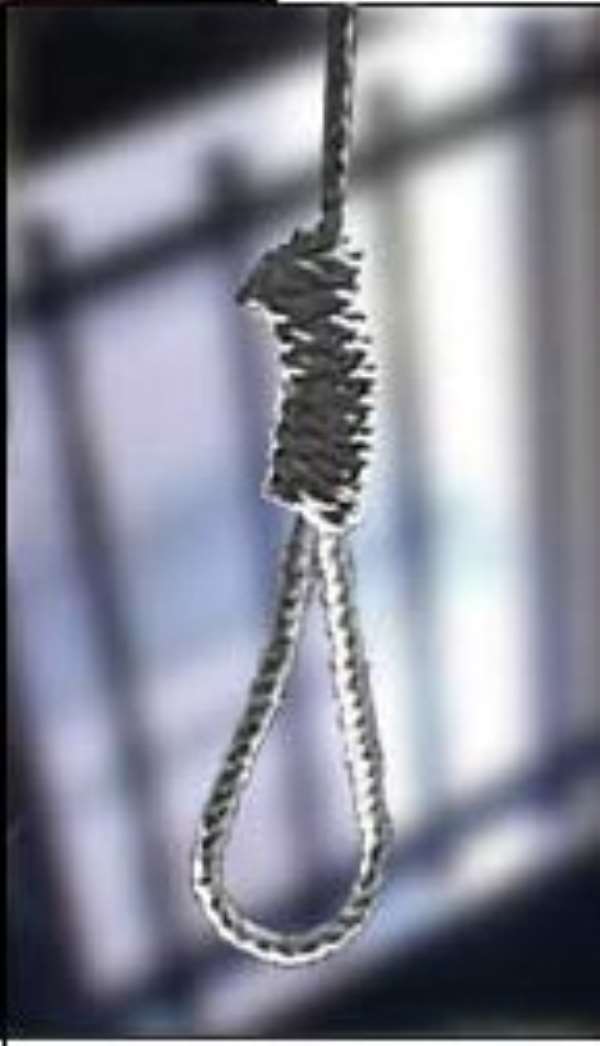 The Ghana section of Amnesty International has called on the government to abolish the death penalty saying it violates the right to life as proclaimed in the Universal Declaration of Human Rights to which the country is a signatory.
It is also urging President John Agyekum Kufuor to commute all current death sentences to life imprisonment but without the option of parole.
"Amnesty International opposes the death penalty in all forms without exception, considering that it is the right of every citizen to enjoy the full protection of the state," said a statement signed by Prize F.Y. McApreko, Director of the Ghana section.
Amnesty International is a worldwide movement of people who campaign for internationally recognized human rights.
While appreciating that there had been no execution of the death penalty in the past decade, the statement expressed concern about its continued existence on the country's statute books.
The death penalty is the premeditated and cold-blooded killing of a human being by the state in the name of justice, and is an affront to his person and dignity, it said and added: "like torture the death penalty constitute an extreme physical and mental assault on an individual," it said.
The statement said given Ghana's high profile, with recent nomination to the Human Rights Council, abolishing the death penalty would consolidate a significant plus in the country's human rights records, and serve as a beacon for other countries to do so especially in the West Africa sub-region.
It said for several years Amnesty International had observed a trend in favour of abolition in Africa and West Africa, especially where since 2004, both Senegal and Liberia have abolished the death penalty.
"Ghana seems to fit in this movement," the statement said and added that "in October last year, the then Minister of Justice and Attorney- General, publicly called for its abolition in Ghana, arguing inter alia…"there is a felt need for alternatives to the death sentence in the country."
As Ghana enters the threshold of its 50th anniversary as an independent state, Amnesty International-Ghana considers that one of the best legacies that the government could bestow on its citizens was to begin the necessary constitutional reforms to abolish the death penalty for all crimes, the statement said.