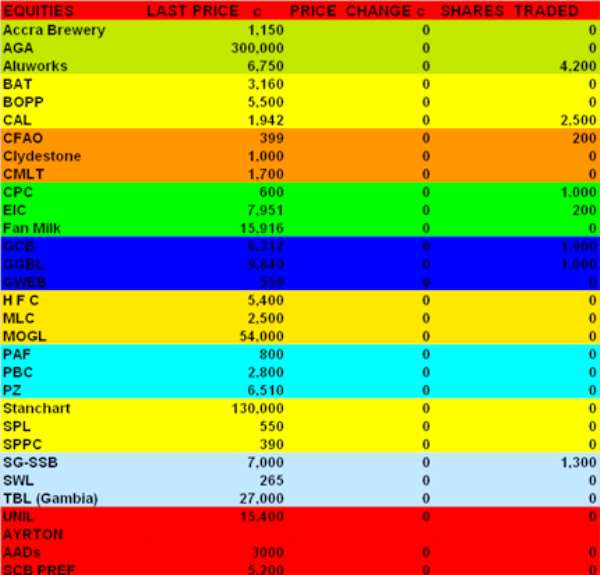 Trading on the Ghana Stock Exchange closed yesterday without a gain in the share price of any of the listed equities.
Thus, the GSE All-Share index stood flat at 4,846.60 points with a change year-to-date of 1.63 per cent.
The volume of trade was equally unimpressive as only 12,300 shares changed hands.
Aluworks led the volumes with 4,200 shares, followed by Cal Bank with 2,500 shares, Ghana Commercial Bank with 1,900 shares and SG-SSB with 1,300 shares.
Market analysts have tipped Enterprise Insurance, Guinness Ghana Limited and Aluworks stocks to perform well this week. Trading Date was June 21, 2006.