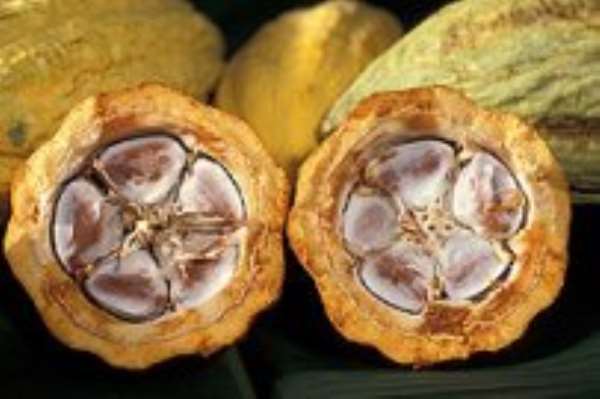 Accra, June 19: China, India and Iran have approached the Ghanaian government to buy cocoa directly from the world's second-biggest producer, Ghana's Finance Minister said during a visit by Chinese Premier Wen Jiabao.

"China wants to buy cocoa directly from us --- both raw beans and semi-processed. Iran and India also want to do the same. They've all spoken to us about it, but we have to consider our international cocoa agreements and commitments," Kwadwo Baah-Wiredu told reporters yesterday.
"We have to consider that's in our national interest," Baah-Wiredu said.
He was answering questions from journalists at the Osu Castle, the West African country's seat of government, after Wen met Ghanaian President John Kufuor and signed loan deals including an overhaul of Ghana's unreliable phone networks.
"Anything we agree to must be for the long term, say 20 years. But we're very interested in processing. We want to process more cocoa here,'' Baah-Wiredu said.
Ghana has a semi-liberalised cocoa marketing system in which private companies are involved in buying cocoa from farmers, but exports are centralised by the state-controlled Cocobod cocoa regulator.
Wen arrived in the Ghanaian capital yesterday for an overnight stop on a tour of seven nations in Africa, which China's government has prioritised as a source of oil, minerals and other resources to fuel its rapid economic expansion.
During an earlier visit in Egypt, Wen said China's wooing of African and Latin American countries to expand trade and energy cooperation posed no threat to U.S. Interests, and reiterated China would not interfere in countries' internal affairs such as human rights.
Western commentators and rights groups worry that China may obtain African resources with little regard for the environment or the human rights records of leaders it deals with.
Wen's delegation, which included ministers for agriculture and commerce, signed largely concessionary loan agreements worth 108 million dollar with Ghana.
Of that, 70 million dollar, provided through the Export-Import Bank of China, would be used to expand of Ghana telecom's mobile and fixed networks, including 30 million dollar for a national telecommunications backbone, Baah-Wiredu said.
Today, Wen opens a 28 million dollars stretch of highway leading out of the Ghanaian capital Accra which was built with a Chinese grant.
He is also scheduled to visit Congo Republic, South Africa, Angola, Uganda and Tanzania.