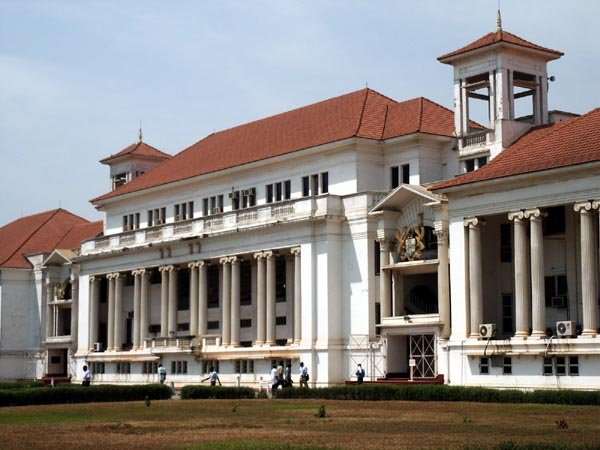 The Supreme Court has dismissed an appeal filed by Nana Agyeman popularly know as Geeman, a musician who was sentenced to life imprisonment for shooting to death Kwasi Agyei, a taxi driver 10 years ago.
In unanimous decision, the Court affirmed the decision of the Court of Appeal, which had earlier declared that evidence adduced against Geeman during an earlier trial, was overwhelming.
Justices on the panel were Ms Justice Sophia Akuffo; Mrs Justice Georgina Woode; Mr Justice Julius Ansah, Dr Justice Seth Twum, and Mr Justice R.T. Aninakwa.
Geeman on January 9, 1995 shot dead Mr Agyei, a taxi driver at Dome CFC Flats during a misunderstanding over 2,000 cedis, an additional fare. Reading out the Court's decision, Mr Justice Ansah noted that appellant had mentioned that he was aggravated by the action of the deceased, who had threatened him by collecting sand under his footprints.
Additionally, Mr Ansah said Geeman in his evidence in chief had mentioned that the deceased had informed him that his mother hailed from Larteh.
He said: "No evidence was led to synchronise the beliefs in Larteh, adding; "in matters relating to superstition, our criminal code does not consider that".
Geeman had earlier appealed on that grounds that the Court erred when the Trial Judge misdirected the Jury to find him guilty on charges of murder and additionally, that he in summing up erred when he made some remarks.
On January 9, 1995, Agyeman who was in the company of Abeiku Nyame and two other ladies, shot Mr Agyei over additional fare of 2,000 cedis the taxi driver was demanding.
Mr Agyei at about 0800 hours on the same day picked two guests from Odorkor to Geeman's residence at Dome CFC Flats and demanded 4,000 cedis as the transport fare.
Geeman complained of the high fare being charged by deceased and this resulted in exchanges of words.
Geeman gave 1,000 cedis to Abeiku Nyame to be given to the deceased but he refused.
The taxi driver, who drove away returned to collect sand from Geeman's footprint, drew a line and threatened that whoever crossed the line would die.
Geeman entered his bedroom and brought out a pistol to compel the deceased to reverse the said curse.
Abeiku Nyame was charged for abetment of crime but was acquitted and discharged by the Court of Appeal.