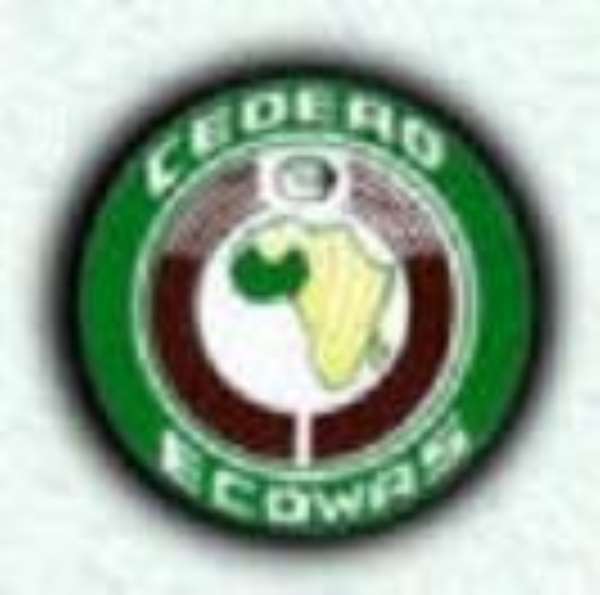 The ECOWAS Council of Ministers, the body responsible for the running of the Sub-Regional organisation, began a meeting in Abuja, Nigeria, yesterday to consider certain administrative issues, including the implementation of the Community Levy.

The Community Levy is a 0.5 per cent tax on the value of imports originating from non-ECOWAS countries. It is meant to generate revenue for the financing of activities of ECOWAS (Economic Community of West African States) institutions.
A statement issued by the ECOWAS Secretariat yesterday and made available to the Ghana News Agency (GNA) said the meeting would consider country reports on the implementation of the levy and seek means to remedy constraints encountered in its application.
The Ministers' meeting was preceded by a two-day meeting of the Administrative and Finance Commission of ECOWAS, which recommended in its report that member States should fully respect the provisions of the Protocol on the Community Levy.
The Commission's report also called for the establishment of a management mechanism for the Community Levy and the formulation of a five-year plan for the utilisation of proceeds of the Levy. It recommended that the ECOWAS Secretariat presented to it at its next meeting concrete proposals on the management mechanism.
The statement said the Secretariat was to initiate discussions on the application of the Levy to petroleum products, with a view to harmonising the positions of member States on the issue. The Commission, the statement said, also proposed the institution of a Solidarity Fund to assist member States in need.
In addition, it recommended to the Council of Ministers that the ECOWAS Secretariat paid on regular basis, compensations for losses of customs revenue arising from the implementation of the Trade Liberalization Scheme.
The Ministers would consider reports on the restructuring of the ECOWAS Executive Secretariat, the Community Court of Justice and the ECOWAS Parliament. The Ministers would also be briefed on the security situation in West Africa.
The statement said their recommendations would be presented to the Summit of Heads of States and Governments, which would come off at Abuja today.