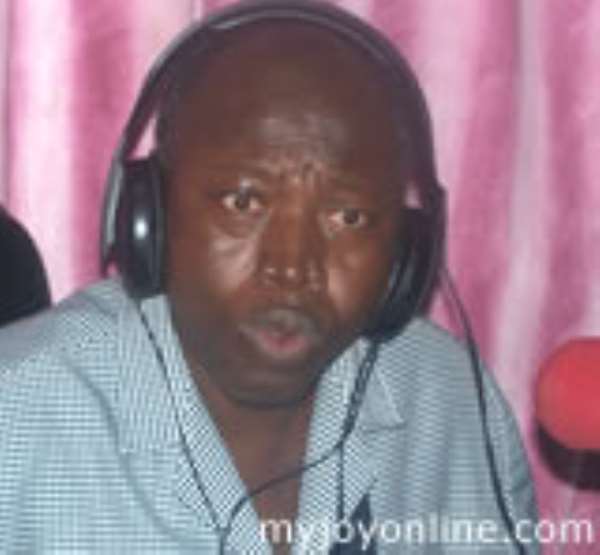 Former general secretary of the NDC, Bede Ziedeng has resigned from the party.
In a letter to the party chairman, Mr. Ziedeng expressed disappointment in events before, during and after the recent NDC congress in Koforidua in December last year.
He said he delayed the formal announcement of his resignation to enable him reflect deeply and soberly on his decision.
Mr. Ziedeng was beaten at the Koforidua Delegates' Congress of the party by General Mosquito and many pundits predicted he would quit the party immediately.
The pundits had argued that as someone in the Obed Asamoah (former party chairman) camp it was obvious that he would follow his mentor who left the party immediately after the congress.
But Mr. Ziedeng told JOYNEWS that he delayed his resignation because he sees the NDC as a party fighting for the ordinary man now.
"The NDC is now the only party speaking for the people outside the government as such I did not want to leave immediately. I also did not announce my resignation after the congress because I did not want it to be interpreted as wanting to collapse the party. I am a democrat and would not want to do things that would destroy parties", he said.
Romours making the rounds suggest that Mr. Ziedeng is on his way to join the newly formed Democratic Freedom Party (DFP) with Obed Asamoah as founder.
He confirmed this to JOYNEWS saying he believes in democracy and believes that he could find that in the DFP.
DFP has become the home for the majority of NDC bigwigs who left the party after the Koforidua Congress that has been described as ill-fated.
NDC supporters have argued that the party is stronger now despite those big names quitting.
They have described those resigning as self seekers who are not real democrats—most of those who quit lost out in the December Delegates Executive elections.
Mr. Ziedeng became acting General Secretary after the incumbent, Dr. Josiah Aryeh was suspended for 'dinning with the NPP'.
He was one of the main organizers of the December Delegates Congress and was instrumental at every level of it.