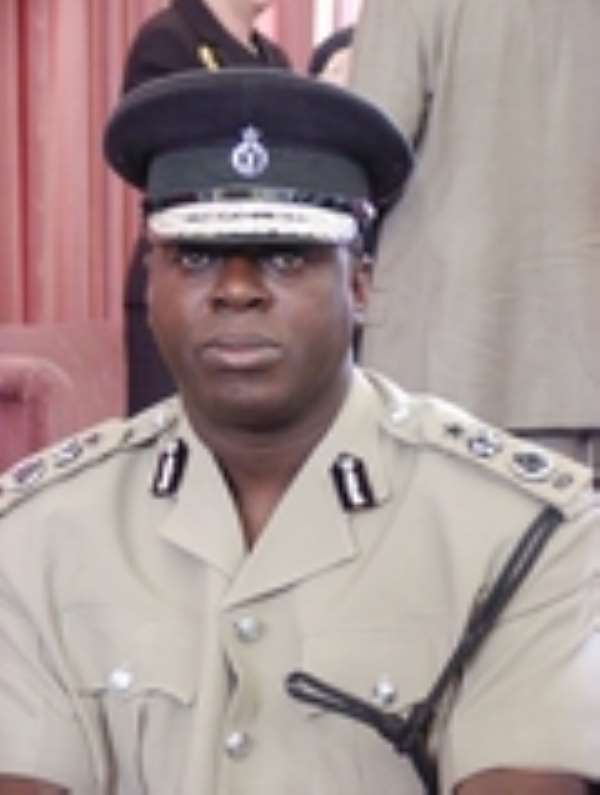 LANCE Corporal Asare Bediako, the policeman who allegedly detained a five-month-old baby with her parents who were suspects in a theft case, is to be prosecuted according to Police Service regulations.
This is the outcome of an investigation ordered by the Inspector-General of Police, Patrick Acheampong into the incident, published in the Wednesday May 31, 2006 issue of the Ghanaian Times.
Speaking to the Times yesterday, the Director of the Police Public Relations, Superintendent David Eklu, said a report from the Kumasi Police Command indicated that L/Cpl. Bediako's action was wrong and contrary to Police Service regulations.
Supt. Eklu said L/Cpl Bediako has been removed from the CID Unit where he was attached and placed under close supervision.
As reported in this paper, on May 24, the Ridge Police in Kumasi detained the baby with the mother, Kate Appiah, and father, Kwabena Korankye, because Ms Appiah had been accused of stealing cassava and plantain worth ў700,000 from the backyard garden of a neighbour, Gifty Boakye at Ahenema Kokoben.
The police also detained Ms Appiah's sister, Stella Bonsu, for her inability to provide surety for bail
After a night in detention, the baby was taken ill and had to be treated in hospital.