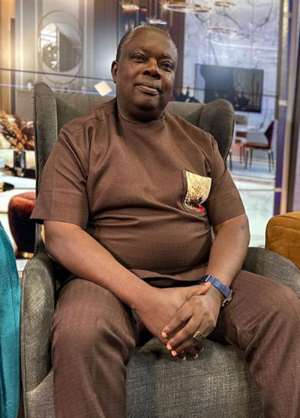 Reverend Meshack Aboh, a religious figure has openly advocated for polygamous marriage, claiming that there is no wrongdoing in such unions.
Rev. Aboh made these remarks during an appearance on UTV's entertainment program "United Showbiz."
Addressing the topic of polygamy, Rev. Meshack Aboh expressed his belief that there is no scriptural basis for condemning polygamous marriages within the Christian faith.
He firmly asserted that Christians should not feel guilty or consider it a sin if they choose to marry more than one wife.
Disputing what he referred to as Western-influenced perspectives on polygamy, Rev. Aboh highlighted that many Ghanaians have been indoctrinated to believe that marrying multiple wives is sinful or unacceptable.
He challenged these notions by claiming that polygamy is, in fact, a practice that has historical and cultural relevance within the Ghanaian context.
Drawing from his own experience, Rev. Aboh revealed that he is a practitioner of polygamy, having married two wives.
He used his personal example to emphasise that polygamous marriages can be harmonious and fulfilling, contrary to the negative perceptions often associated with such unions.
Rev. Aboh's most striking claim was that marrying multiple women could contribute to living a longer life.
"If you want to live long, marry multiple women," he stated emphatically.